Attention Parents: Graduation is tonight. Kindergarten at 6:00 and 8th grade at 7:30. We hope to see everyone at the Reynolds Center in Poteau.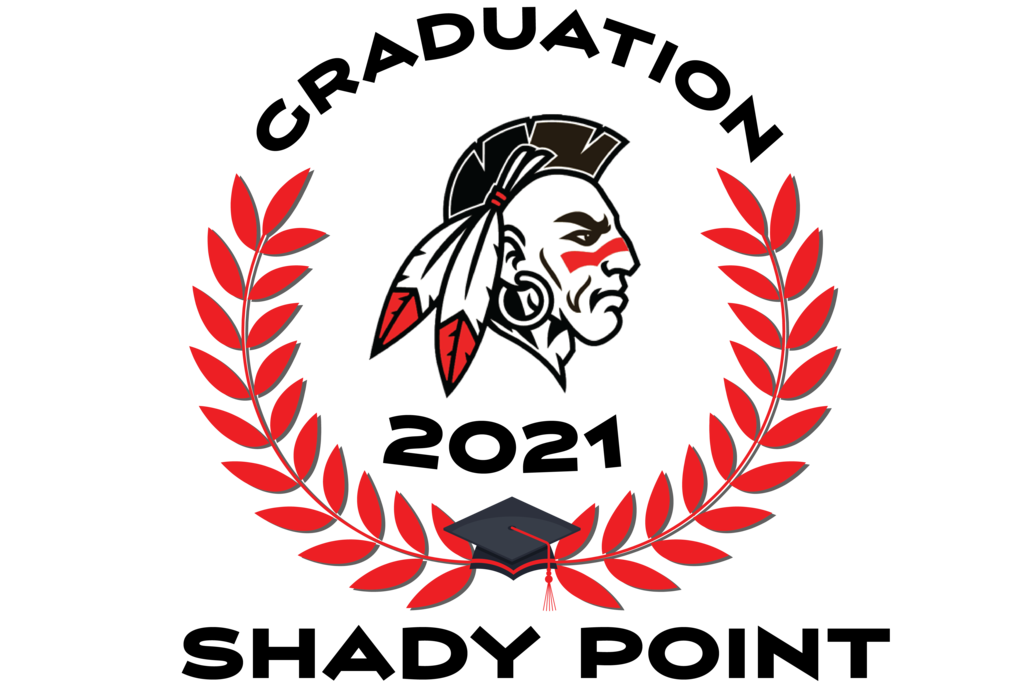 Shady Point is looking for a great people to join our staff: Currently we need the following: Elementary Teacher(s) for the upcoming school year. Applicants should hold an Elementary or Early Childhood Oklahoma teaching certificate. Paraprofessional/Teachers' Aid for the upcoming school year. Applicants should be certified as a Paraprofessional or be able to obtain certification prior to employment. Archery Coach with teaching duties for the upcoming school year. Preferred Applicants should be certified in Middle School Social Studies/History or have and Elementary Certification.

Take a moment... Take a moment this week to thank one of the most critical and under-appreciated professions there are Teachers. This week is the week where we honor teachers. While it deserves more than just a week, we can make sure to give them the recognization they deserve; without them, who knows where we all would be. That being said, a big thanks to the teachers here at Shady Point. It takes a team to teach and this year put that team to the test. Good job, everyone, and endless thanks for what you do every day. (PS. This weekend is mother's day so thank your mother because they are also critical and under-appreciated)

Good Morning Everyone... Just a quick note to everyone. With the decrease in COVID cases at the state, county, and local levels, we are making some changes to our District policies regarding the pandemic. Starting today the following will take effect: 1. We will no longer require temperature checks in the mornings.  2. Masks will be optional for all students, faculty, and staff. 3. Sporting events will return to normal procedures, and masks will be optional for athletes and spectators.  Remember these policies are subject to changes should the need arise.

Attention Virtual Student Parents: The following is a testing schedule for all virtual students by grade. We are also emailing this information to virtual students and parents. We will follow up with a phone call as well. Virtual Testing Schedule Virtual Students who want to test with their class will need to be on campus on these dates by 8:30 3rd Grade Testing Dates (2 Tests Given) 4/20, 4/21, 4th Grade Testing Dates (2 Tests Given) 4/20, 4/21, 5th grade Testing Dates (3 Tests Given) 4/20, 4/21, 6th Grade Testing Dates (2 Tests Given) 4/22, 4/27 7th Grade Testing Dates (2 Tests Given) 4/20, 4/21 8th Grade Testing Dates (3 Tests Given) 4/20, 4/21, 4/22, 4/27 Testing Dated for Virtual Students Only Virtual students who want to test in smaller groups with other virtual students will need to be on campus on the following dates by 8:30 Makeup Dates for Virtual Students Only. 4/15, 4/28/ 4/29

Attention Parents: Tomorrow begins our yearly state testing window. We want our students to do the best and that requires a little help from you. Be sure to get all students to bed early tonight, and make sure they eat a good breakfast in the morning. Do not forget we will have breakfast for them if they need it.   This year has been unique, to say the least. We have taught our students at school, at home, and everywhere in between. We expect them to all do their best tomorrow, but remember a test is just a measure of what you know at that time. It is not a reflection on the student or the teacher. Good luck tomorrow.

Attention Parents: Parent Teacher Conference are Thursday 4/1 from 3:30 to 6:30. We will also be having a come and go parent meeting in the cafeteria starting at 5:00. We will be discussing the following topics for the current and upcoming school year. Come by if you get a chance. · Federal Programs · Indian Education Programs · Gifted and Talented Programs · School Safety · Other Issues

Job Announcement: SHADY POINT PUBLIC SCHOOLS is accepting applications for the following positions: Special Education Teacher for the upcoming school year. Applicants should be certified in Special Education and have an Early Childhood or Elementary Certificate. Building Principal with Teaching Duties for the upcoming school year. Applicants should be certified as an administrator with other certification areas. All applicants should submit a resume and references with any other pertinent information to Bruce Gillham, Superintendent, Shady Point Public Schools, 22838 Wheelus St, Shady Point, OK 74956, or email to
jobs@spk12.org
Applications will be taken until the position is filled. Shady Point Public Schools is an Equal Opportunity Employer.

Welcome back from spring break. We are glad that everyone is back and read to learn.

Attention Parents: With the additional winter weather, we feel it is best to close school for the remainder of the week. We will not require students to do work or assignments during this time. The school will start back on Monday, Feb 22. Be safe, stay warm, and we will see you on Monday.

After some questions by students and parents, Shady Point Schools wants everybody to know the following: Due to current weather conditions, students are not expected to take part in virtual learning and are not required to complete work remotely.

Attention Parents: Shady Point schools will not be school Monday, Tuesday, and Wednesday, February 15, 16, and 17. Severe weather will affect travel, and we want to ensure the safety of our students. We will evaluate future days as the week unfolds. Take the time to enjoy this unexpected break in our school year. Rest, recharge, and we will see you on Thursday (Hopefully).

Attentions Parents Shady Point Schools will be out of school tomorrow February 11 and Friday February 12. We expect the winter weather to continue throughout the weekend. We have a scheduled virtual day on Monday February 15. We will return to school on February 16 weather permitting. Be save and enjoy the time together.

Every year we select students to be graduates of distinction and honor for the 8th-grade class. Grades are in, and our honorees are: Graduates of Distinction: Valedictorian: Brayli Beason Salutatorian: Addison Parker Historian: Timber Tilley Honor Graduates Kadynce Johnson Alyssa Wann Amara Benson Mersadie Deiter Ayme Archer Congratulations to everyone. It takes a lot of work to get here, and let us be the first to congratulate everyone on this accomplishment.

Dear Parents, Today we had an issue with a student bringing a weapon to school. While this weapon was not a firearm, it still posed a safety threat to our students. The incident was dealt with quickly and efficiently by the administration. At no point was any student in any danger. I wanted to make sure you were all aware of this situation and let you know that our students' safety (your children) is our primary responsibility. If you have any questions, please feel free to contact me. Sincerely, Bruce Gillham Superintendent Shady Point School.

Archery tournament starts today at noon. Good luck to all the archers.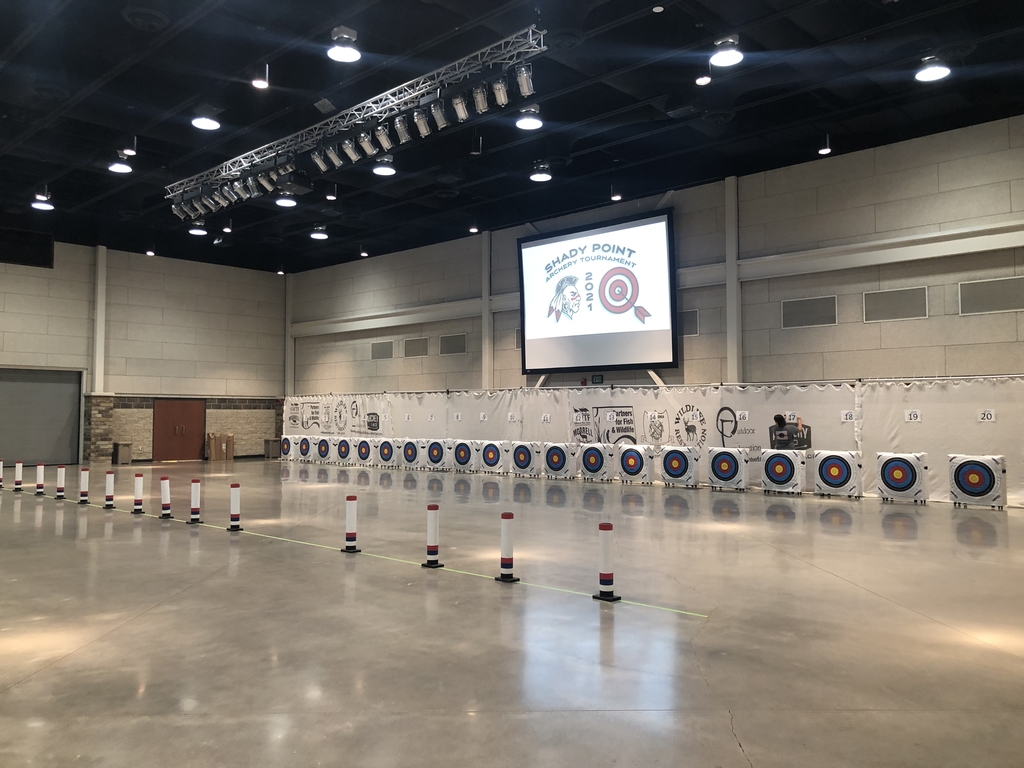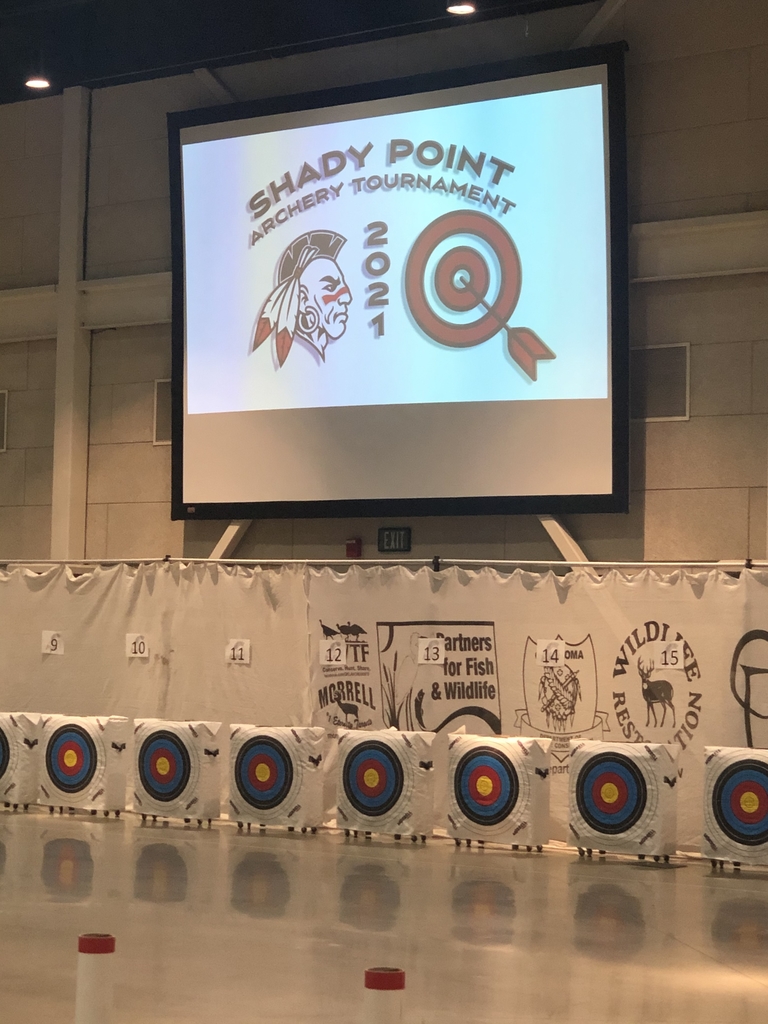 Attention Basketball parents and fans Friday's girls games have been moved and rescheduled to tonight. The girls will now tonight @ 6:45ish @ Wister vs Talihina. Sorry for the inconvenience. I believe the streaming link will be:
https://www.facebook.com/WisterWIldcatYearbook


Tonights Games will be on the Poteau 7th & 8th Grade Academic Center's Facebook Page. Come game time click on the link and look for the live stream.
https://tinyurl.com/y6fgvrlg

Attention Parents: We are making a slight change to our calendar. The virtual day on January 18th will be moved to January 15th. This change means there will be no school for students on the 15th. However, the school will be in session on the 18th. Thanks