This year we are taking a break from many of our standard procedures, including this year's veteran's day assembly. We feel to ensure our students' safety and our veterans, that is best not to have an in-person program this year. We will be celebrating veterans and those that served our nation in our classrooms and by joining a live stream of the wreath-laying ceremony at the Arlington National Cemetery on November 11th at 10:00 AM. You may also join the live stream at the link below power:
https://www.dvidshub.net/webcast/25131

Attention Parents: We regret to inform you that we have a positive case of COVID-19 in our first-grade classroom. Due to this fact, the first grade will be on a 14-day quarantine. THIS QUARANTINE IS FOR FIRST GRADE STUDENTS ONLY. This quarantine will carry us into the Thanksgiving break, and students will return to school on November 30th. We apologize for any inconvenience this may cause. These actions must be taken to ensure our students' safety. We have notified all parents who have quarantined students. If you have not been notified, your student is not affected. Instruction for this class will consist of packets. These packets will be available on Tuesday, November 10th, and again on Monday, November 16th. If students have a sibling, we can send the packet home with them, or you can pick it up at your convenience these days. We appreciate your patience and understanding as we work through this situation. If you have any questions, please call the office.

Attention Parents: By now, traditional students should have received and brought home report cards. Virtual Students received a progress report in their school email today. Remember that grades are assigned at the end of the semester. The nine weeks grade is a snapshot of the scores at that time. There is plenty of time to bring them up if necessary.

Tomorrow is dress up day. All Students grades PK-8th are encouraged to dress up as part of red ribbon week. Remember dress code applies. We will not be leaving campus to trick-or-treat. PK-4 grades will have a time at the end of the day to enjoy some candy and treats in the classroom. 5-8 grades will be class as normal. Due to the ongoing pandemic the following rules apply. 1. All treats must be store bought and individually wrapped. 2. No parents are allowed in the classroom. Thanks for helping keep our students safe and still enjoy halloween.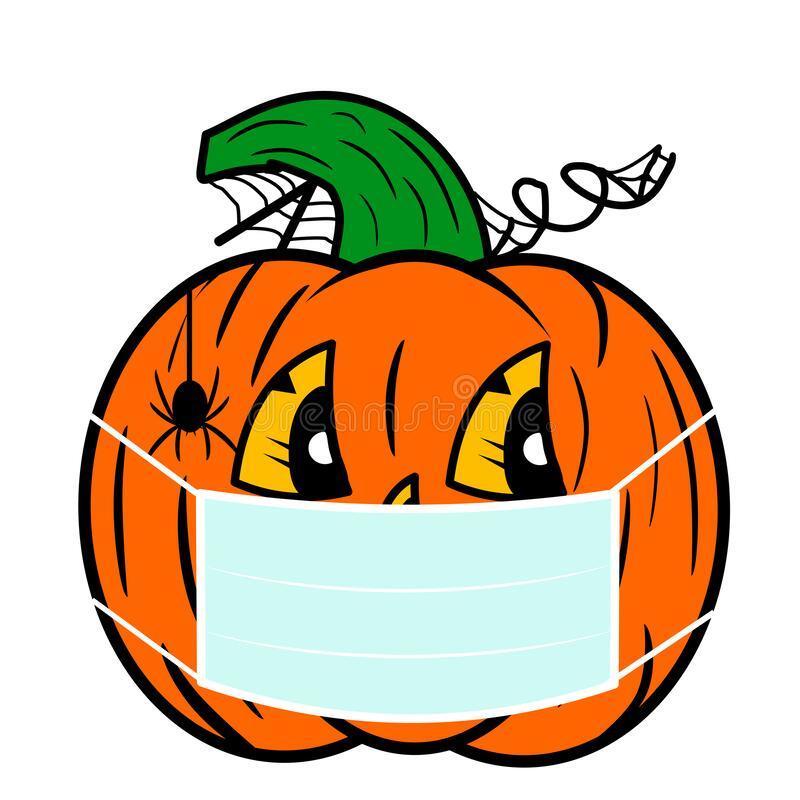 Tonight is our first Basketball game of the season. Come out and check out the new gym floor. Due to the current pandemic there are some restrictions that spectators will have to adhere to. Everyone will be required to wear a mask upon entering the gym. Once they sit with their group in the stands they may remove their masks. When going to the concession stand or the bathroom please where your mask. Please be aware that social distancing will be in effect and be considerate of your fellow spectators.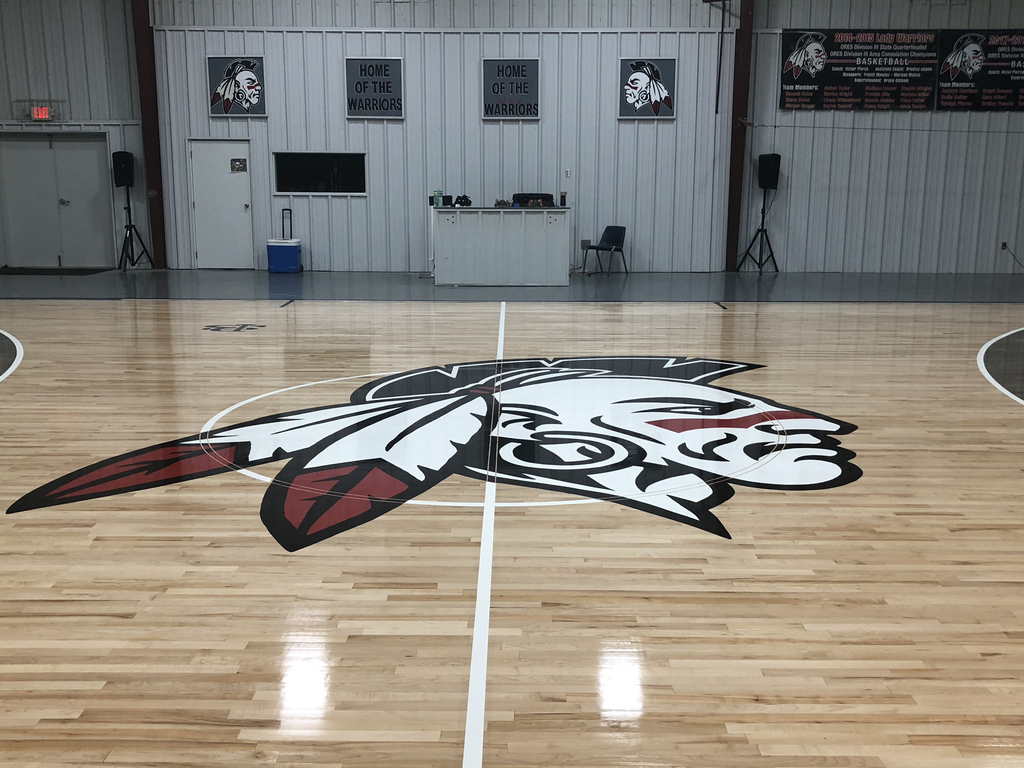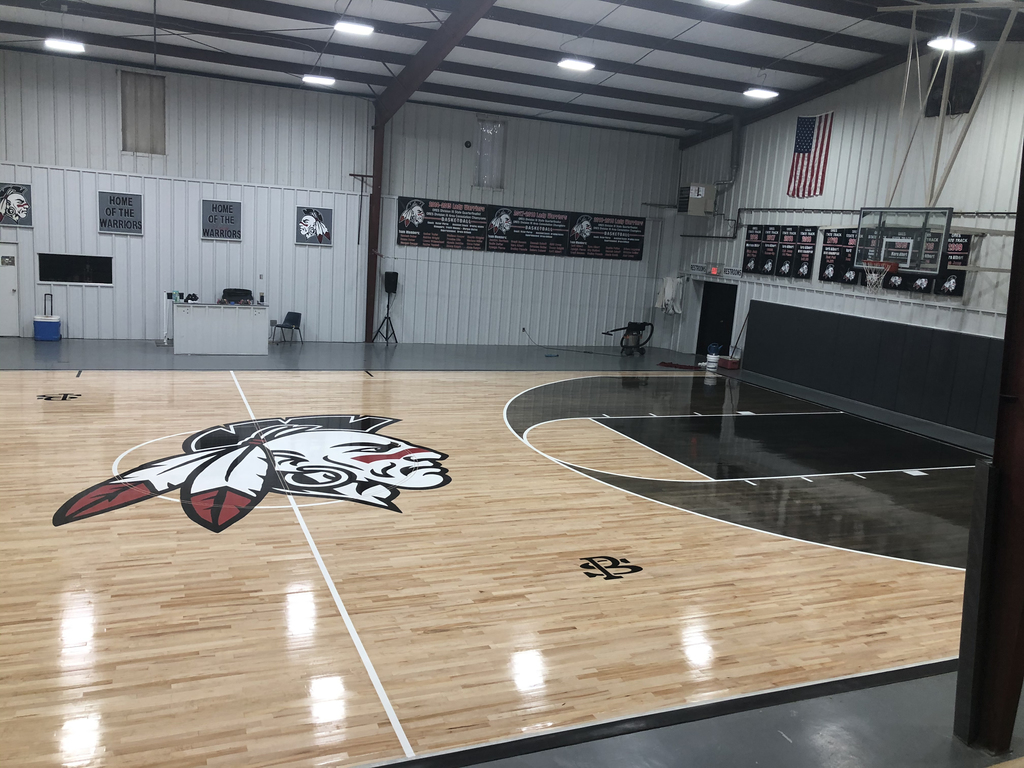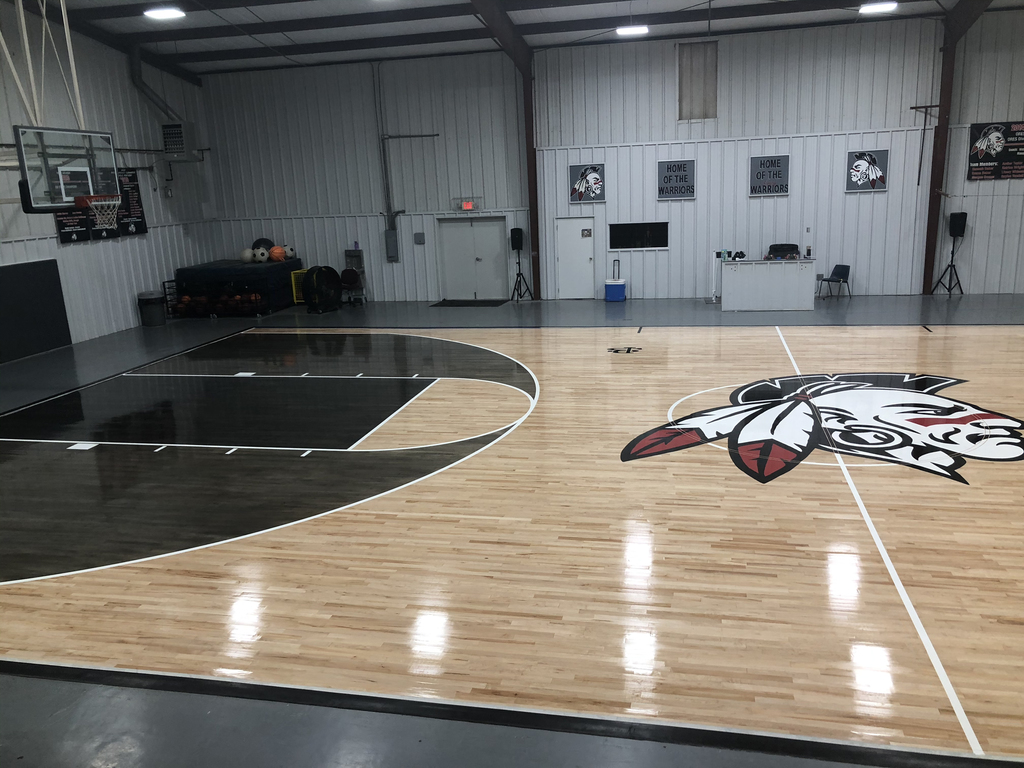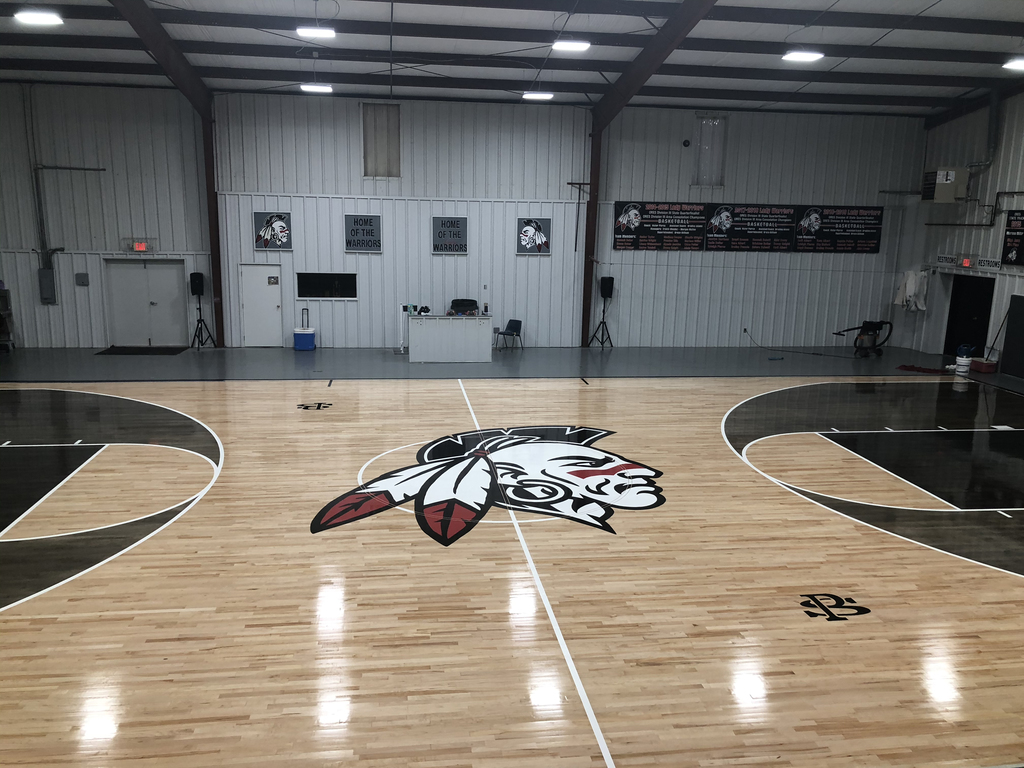 The latest edition of the "Warrior Warm-Up" is hot of the presses. Get your copy below"
https://5il.co/ml64

Attention Parents: This week's events Red Ribbon all week. Tuesday Basketball@ Monroe 3/4, 5/6 Thursday PICTURE DAY no money required. You will be given proofs. Basketball Here vs. Pocola 5/6 Friday Basketball Here vs Fanshawe 7/8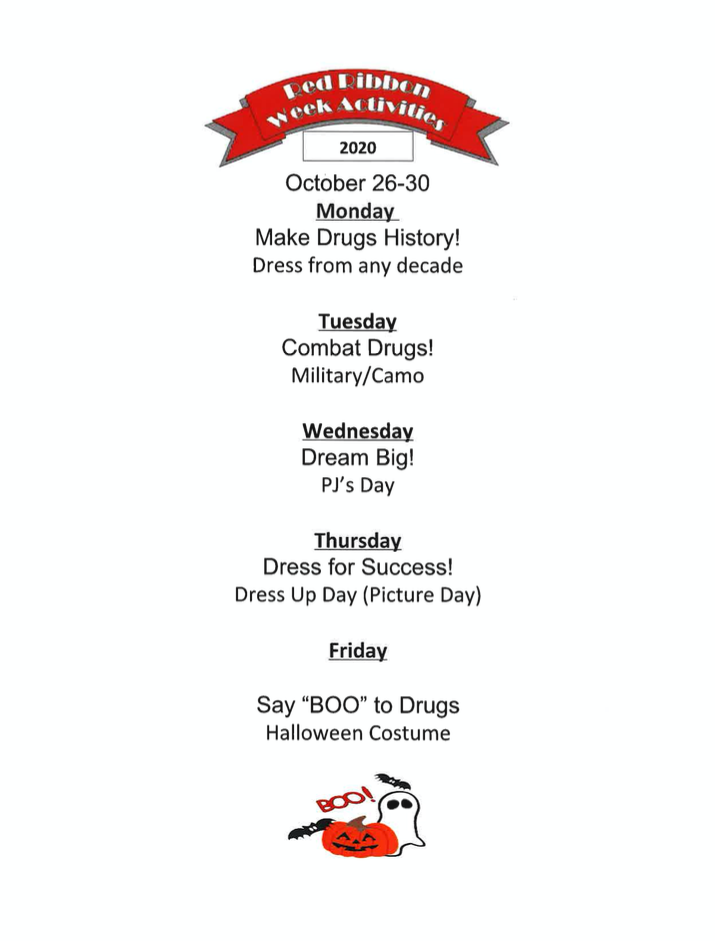 Attention Parents: The faculty and staff are looking forward to school tomorrow. It will be good to see everyone and attempt to return to normal. Be Brave! Be Strong! Be a Warrior!

Attention Parents: I regret to inform everyone that one of our staff has tested positive for Covid-19. We have conducted contact tracing with the health department and notified anyone who was in close contact according to CDC guidelines. We feel that in order to ensure the safety of our staff and students it is in our best interests to go virtual for the next two weeks. We will return to regular school on October 19th. Students' work packets will be available for curbside pickup Tuesday morning by 10:00 o'clock. additional packets will be available Monday October 12th at 10:00 o'clock . Each set of packets will include approximately 1 weeks' worth of work. To ensure your safety please pull up to the main door so that we may bring these packets out to you. We apologize for any inconvenience this causes you. But Please remember we have the safety of our staff and students in mind. As always if you have any questions please call the school. Thank you for your patience and understanding.

I am proud to announce the first edition of the "Warrior Wrap-Up". The Editorial staff and Mr. Austin have put together a great newsletter. Take some time and read the latest edition. Good job everyone.
https://5il.co/lo0c

Attention Parents: Just a quick note about the remainder of the week. Tomorrow is our first parent-teacher meeting of the school year. It will begin at 3:30 and end at 9:00. Please take the time to come and see your teacher. Remember social distancing rules apply. If you are a virtual student-parent, you are welcome to come and visit as well. Mr. Gillham or Mrs. Morrison will be who you need to see about your student. As always, for the day after, there will be no school. Thursday, the district is partnering with the Leflore County Health Department and the Choctaw Nation of Oklahoma to provide flu shots to our students and staff. You should have received a form to fill out if you are interested. If you did not, please contact the office. One last thing. Monday, October 5th will be school pictures for all students on campus. It is a three day weekend. So, please do not forget. Virtual students will take their pictures on November 9th. You will be reminded as that date gets closer. Have a great rest of the week.

Attention Parents: We will have flu shots the afternoon of September 24th. Here are the forms you will need and some more information. We will send forms home Wednesday afternoon with our students. Please return them Thursday morning in order for your to participate. Flu Information.
https://5il.co/l9mb
Permission Form
https://5il.co/l9mc
School Letter
https://5il.co/l9uj

https://5il.co/l3ts
Attention parents: Today we were notified of our first COVID-19 positive cases here at Shady Point Schools. As per our school policies and procedures we initiated contact tracing and identified the students who were possibly exposed. Students' parents were then notified, and they were sent home where they will remain in quarantine for 14 days. Their 14-day window started on Tuesday and will end on September 29th. September 29th will be the first day they can return to school. There was some confusion about testing and returning to school. We had originally hoped that students who received a negative test be released from quarantine early. Upon receiving further guidance from the health Department students must remain in quarantine for 14 days even if they have received a negative COVID-19 test. I apologize for the confusion our earlier message may have caused. We will continue to monitor our students and our staff for any COVID-19 related symptoms. Also, we will continue to thoroughly clean and disinfect all campus facilities throughout the day ensuring that our students have a safe environment here at school. All schoolwork for students who have been sent home for quarantine will be as follows. • Students in grades PK-2 were sent home with their work for the next week. • Students in grades 3-8 will have a packet ready for pickup on Friday afternoon. These students will be • Additional packets will be available next Thursday (9/24) for the following week. Thank you for your patience and diligence with this issue. If you have any questions, please call the office at 918-963-2595

A quick note on virtual students. We did not get everybody called today. But if you are the parent of a virtual student, please come by the school on Tuesday or Wednesday of next week. We have the equipment to pick up and paperwork to sign. I also want to go over some of the expectations we have for you and the students. Then I can show you how to logon and turn you loose. See you Tuesday or Wednesday. If you need a different day please let the office know.

Well, the first week in over, and your children were amazing. We were not sure how this week would go, but it went great. We had runners, cryers, and a few sad faces as they got here. But most of them were smiling by the time the day was over. A big thanks go out to the faculty and staff for making this week as smooth as it was. Everybody is tired and need a rest before we do it again next week.

Attention Parents. Here is some more information for the start of school. The video has information for both traditional and virtual students. Be sure to stay tuned to the end.
https://youtu.be/Sr4Hzpc95R4

Parents Pre-enrollment for all grades is now open. Come by the school and pick up the paperwork for both traditional and virtual enrollment options. The office is open 9-2, Monday – Thursday and starting next week it will be open 9-3 Monday-Friday.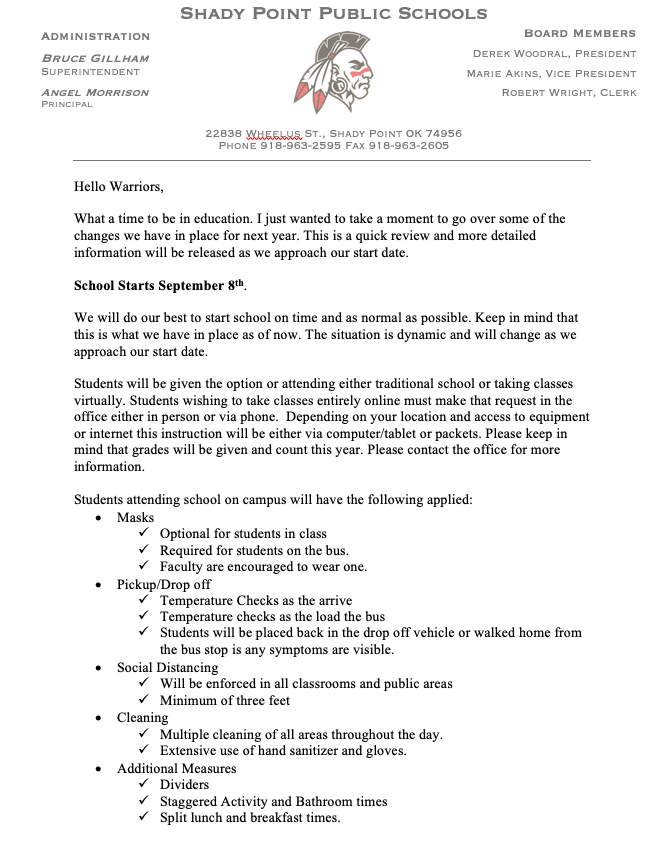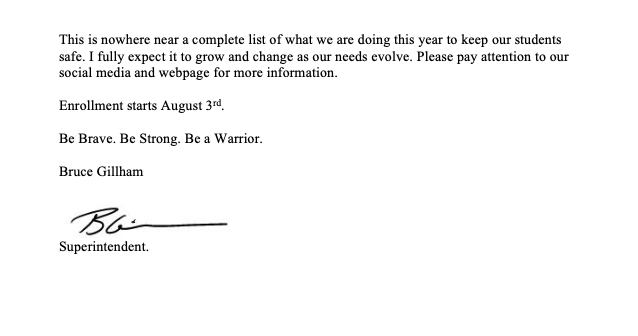 Do you want to work in a great school district with a staff dedicated to their profession? Do you like small classes and a low student to teacher ratio? If you are interested, Shady Point is currently looking for the following positions for the 2020-2021 school year: Early Childhood Teacher Elementary Teacher More information is available here:
https://www.spk12.org/job-openings--59