Veterans day program starts at 10:30. Please support our veterans with your attendance.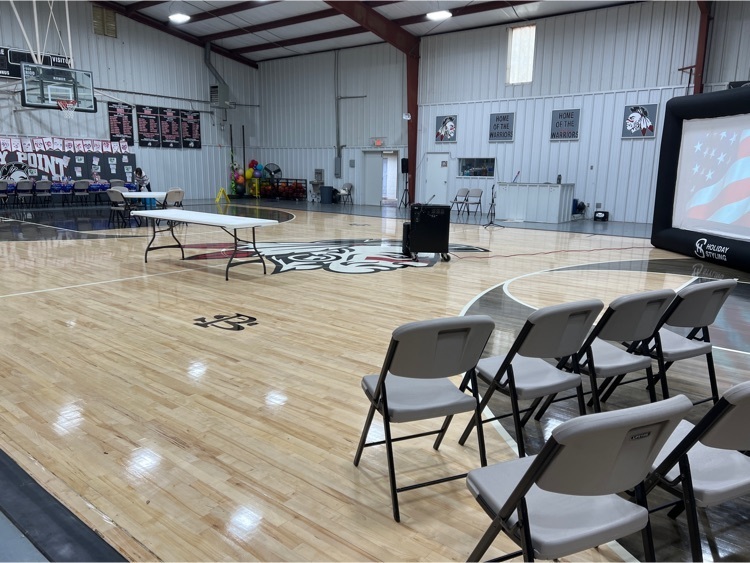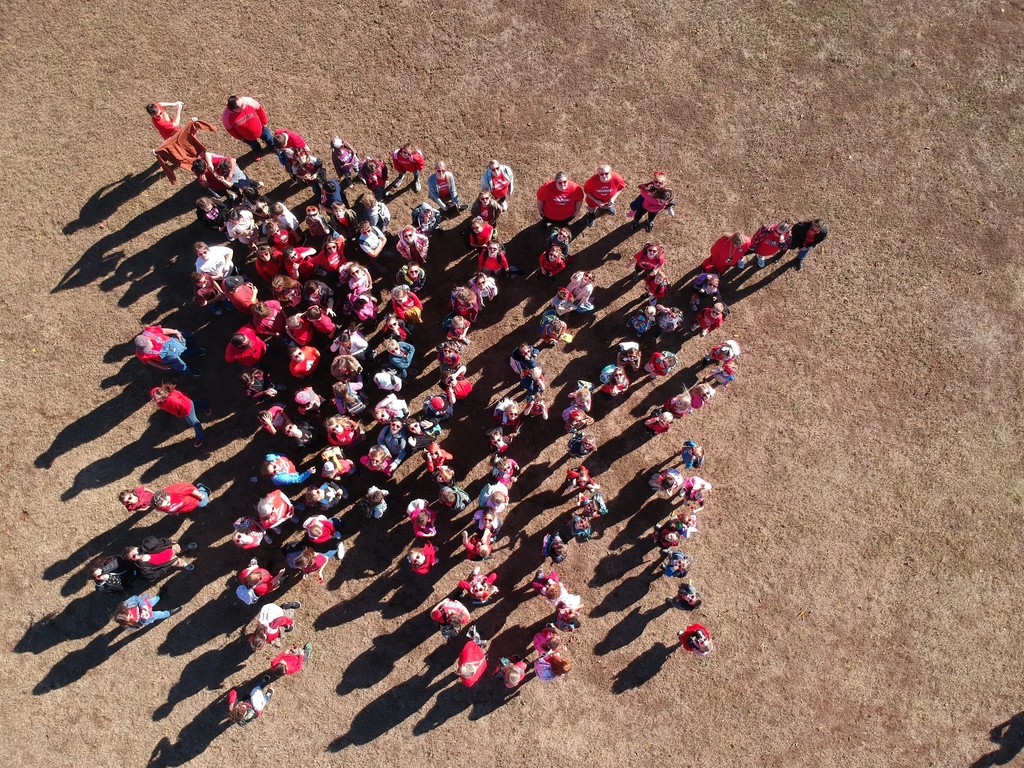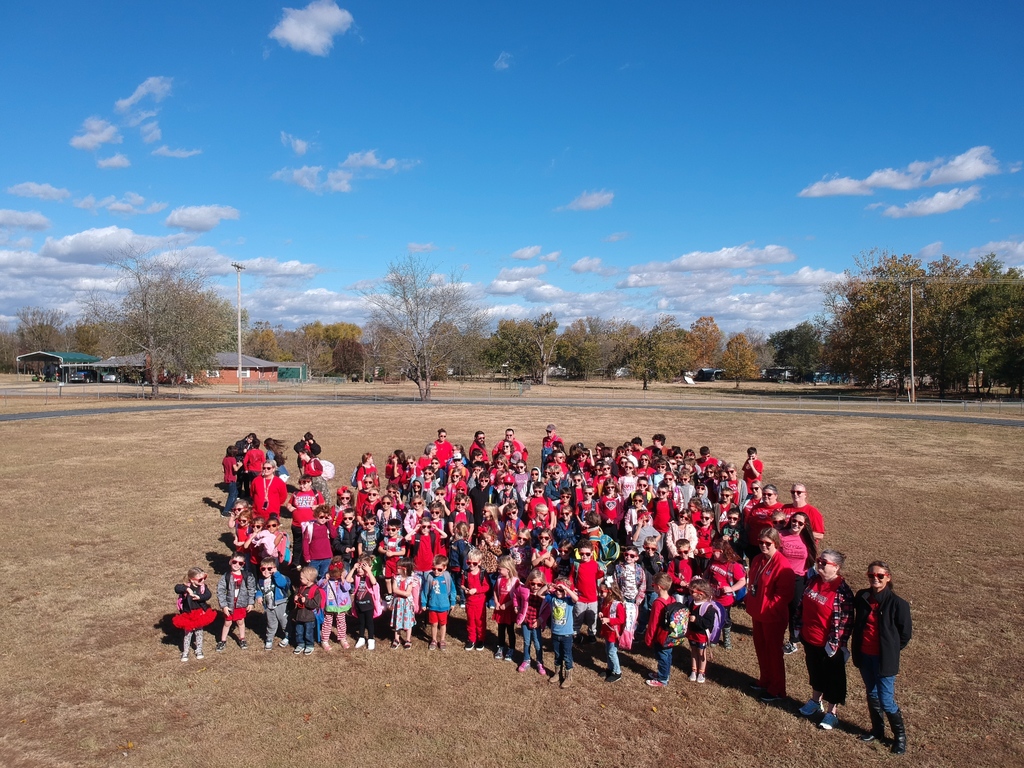 🎃🎃🎃🎃🎃🎃🎃🎃🎃🎃🎃🎃 TONIGHT: Our Fall Festival is STILL ON! 5-7pm TONIGHT Games and activities will be in the classrooms, gym, and cafeteria. PURCHASE ALL TICKETS IN THE MAIN OFFICE!

I present to you PJ day.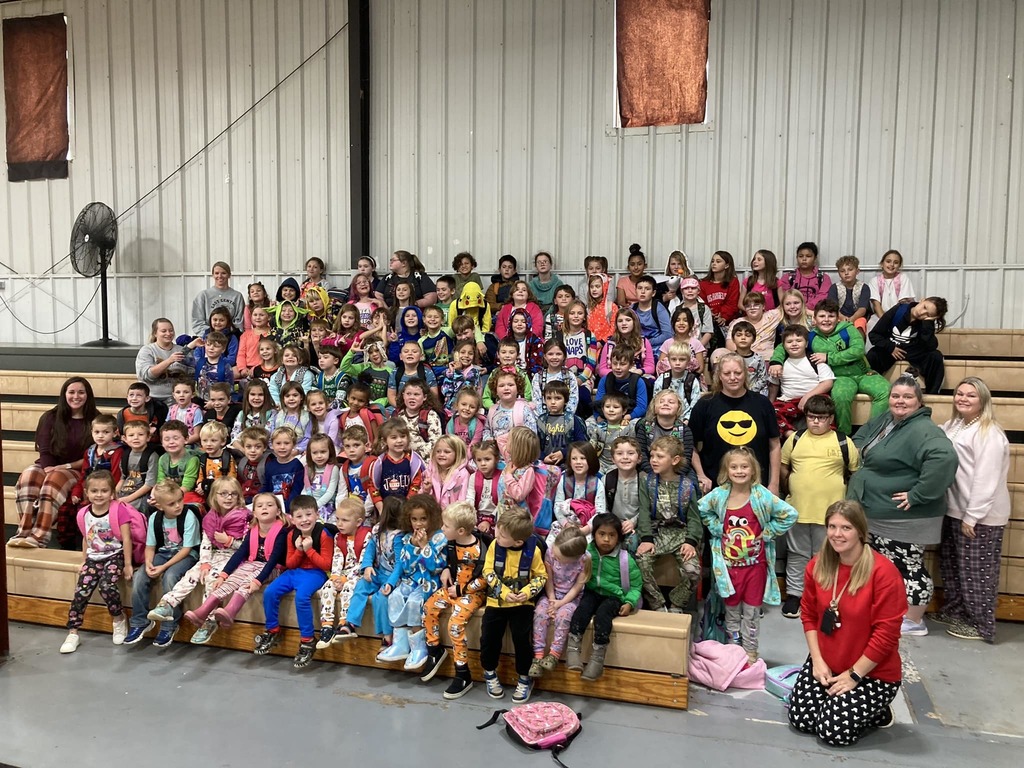 Wow! What a busy week it will be! All the events taking place just fell this way, but we will certainly not be without FUN! Oct. 24th - 28th RED RIBBON WEEK (See Pic) Tuesday, Oct. 25th, 5-7pm SHADY POINT FALL CARNIVAL Friday, Oct. 28th, 12-2pm TRUNK OR TREAT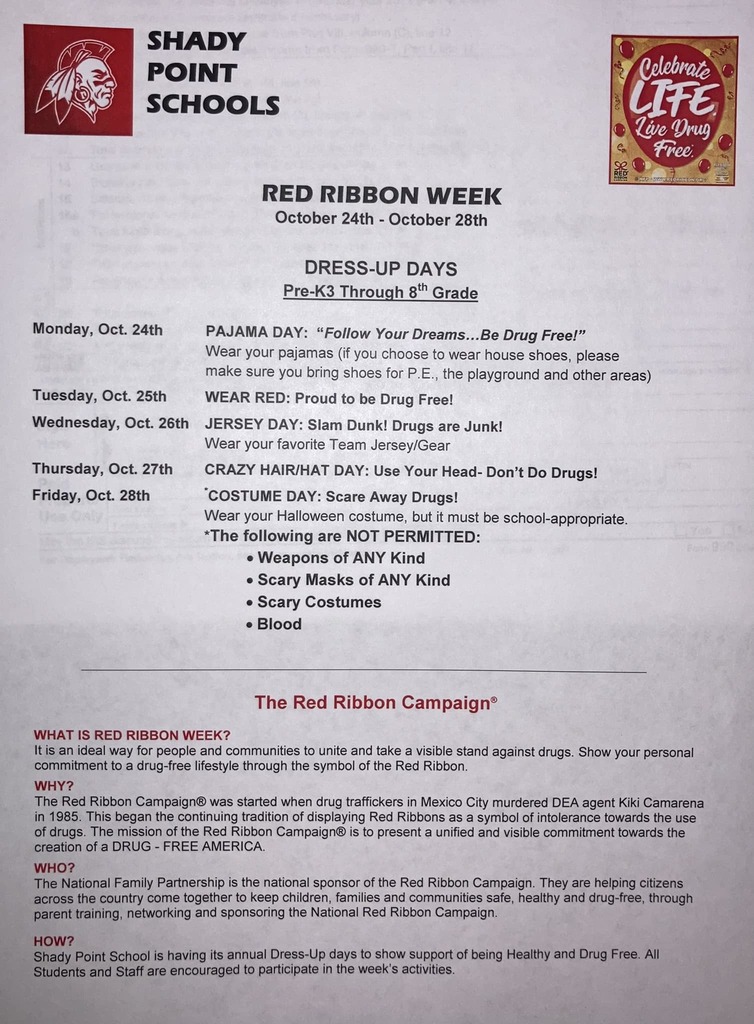 TRUNK or TREAT, Friday, Oct. 28th Next week, students will receive this flyer. If you would like to participate, let the office know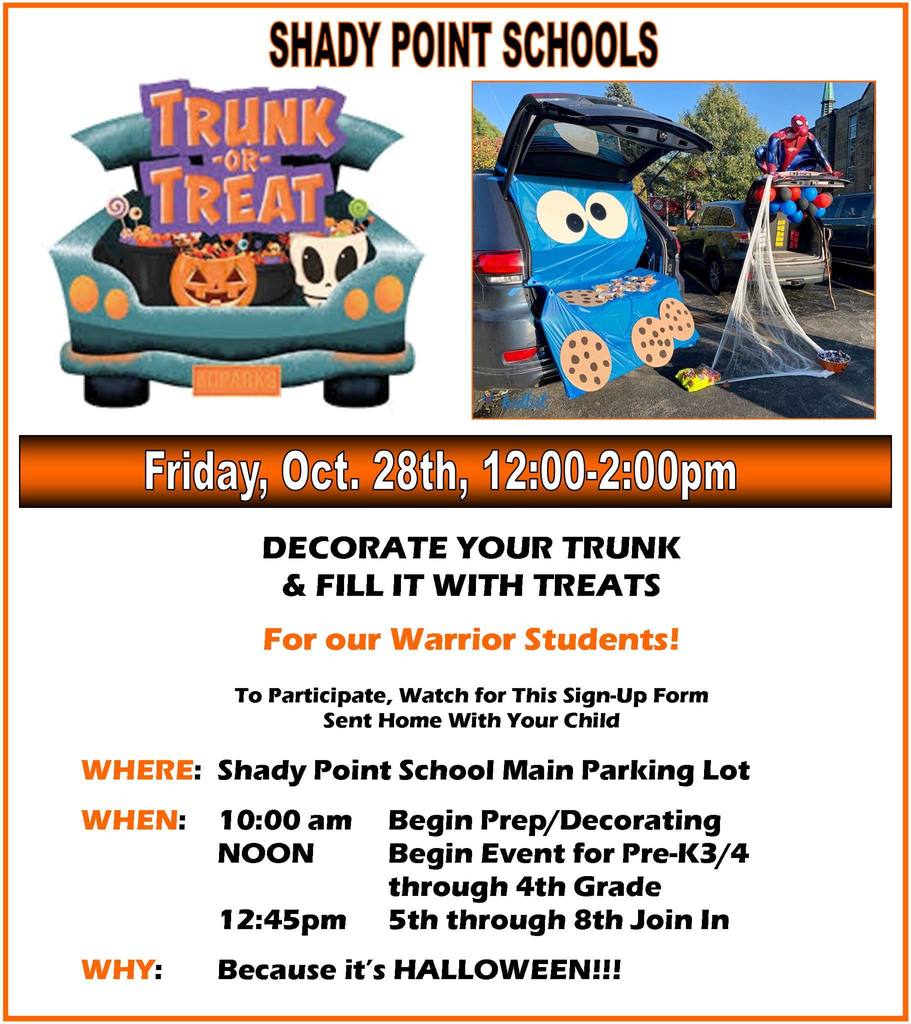 In recognition of Constitution Day (September 17th), our 5th through 8th grade students spent their social studies hour learning important details and facts about the U. S. Constitution. Our guest speaker, Mr. Holly also brought pocket-sized constitutions for every student.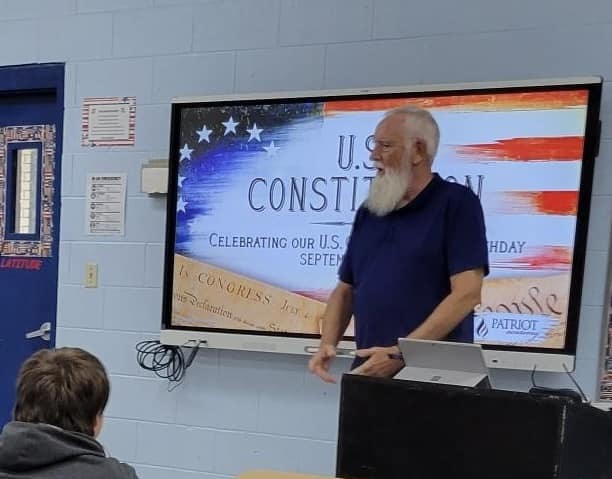 Colt Dunigan and Dave Hill from the Choctaw Nation Forestry Department brought Smokey Bear (Jackson Dugan) to visit the Elementary today. Pictured, here they are with our 3rd & 4th grade students.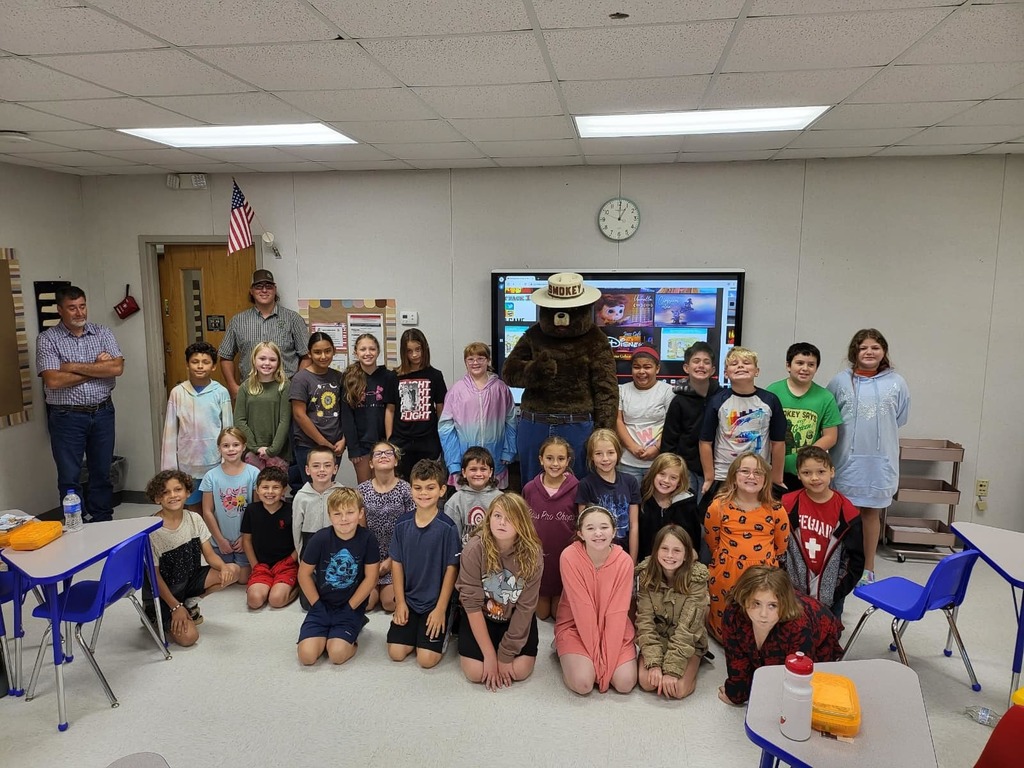 3rd grade is enjoying this beautiful day and spending their DEAR (drop everything and read) time outside!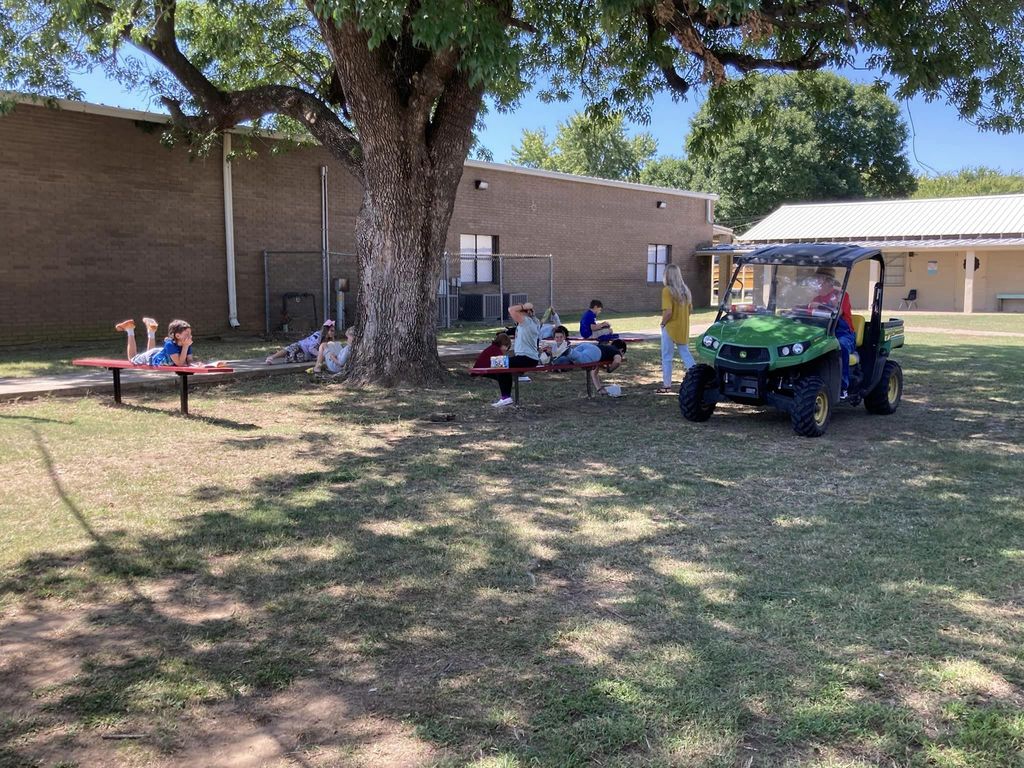 Our 4th grade teacher, Mrs. Dunigan, entered a contest hosted by the Farm Bureau Agency to win a bushel of books and was chosen as a winner!!! With her agricultural background, she is thrilled to bring agricultural accurate books into her classroom! CONGRATULATIONS!!!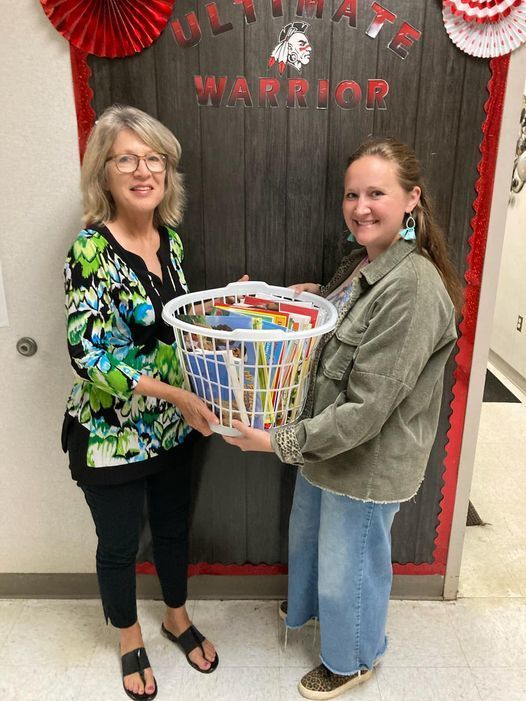 We are proud to welcome our new 5th through 8th grade Science Teacher, DANNY WANN, to the Warrior Family! BIO: I have 30 years of teaching. 1 year at Amber-Pocasset High School and 29 years at Carl Albert State College. I received my Associate's degree from CASC, Bachelor's degree in Science Education from Southeastern State, and Master's degree from Southeastern State in Durant, OK. My wife Elizabeth and I have been married 34 years and have 4 children. I also manage with my brother Roger, an angus cattle ranch with about 350 head. I love to hunt, fish, and camp with my family but any family time is awesome. We love the great outdoors. We are members of Springhill Baptist Church in Howe, OK. WELCOME TO SHADY POINT, MR. WANN! 🎉👏🥳👏🎉👏🥳👏🎉👏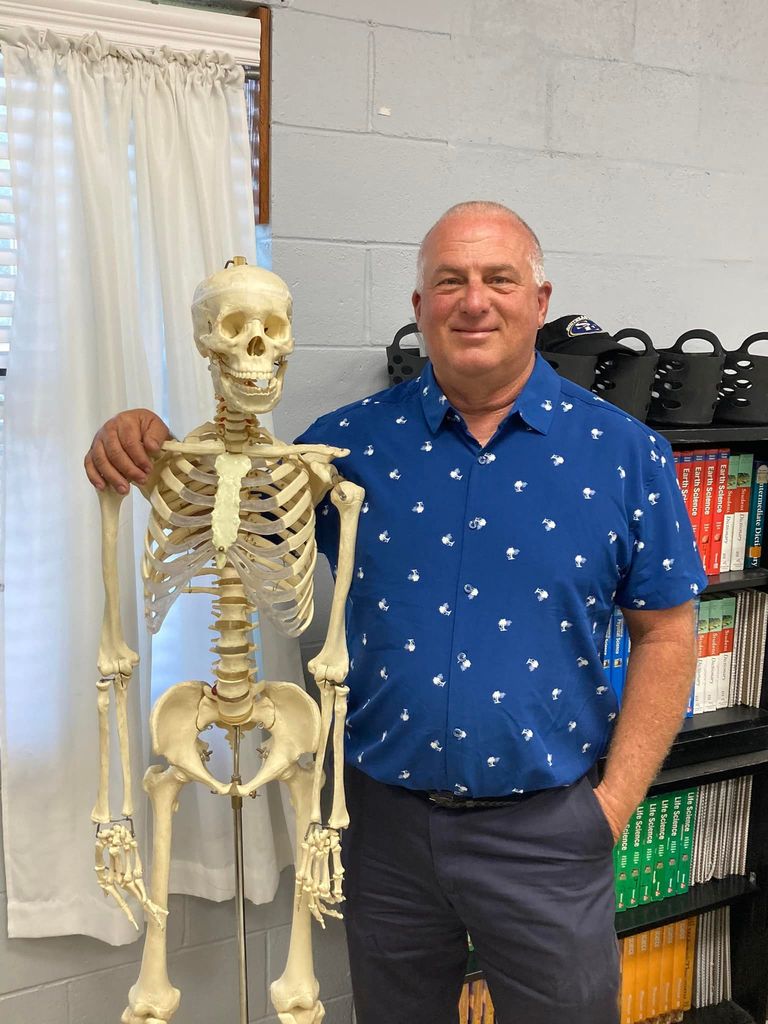 Please Welcome one of our New middle school teachers! Earlier in the summer, we announced Felisha McKenzie as our new Middle School 5th-8th ELA Teacher. As we near our first day of school, we are introducing all of our new members of the Warrior Family. Even if you knew that Ms. McKenzie joined us, below is more information to help you get to know her… Bio: I am a single mother of two high school teenage boys. This is my tenth year in the classroom. I started at Arkoma for two years, moved to Panama school for seven years, and am looking forward to my first year at Shady Point. I teach Reading, Writing, and Theatre. I moonlight as a musician and sing and play various instruments in and out of the classroom.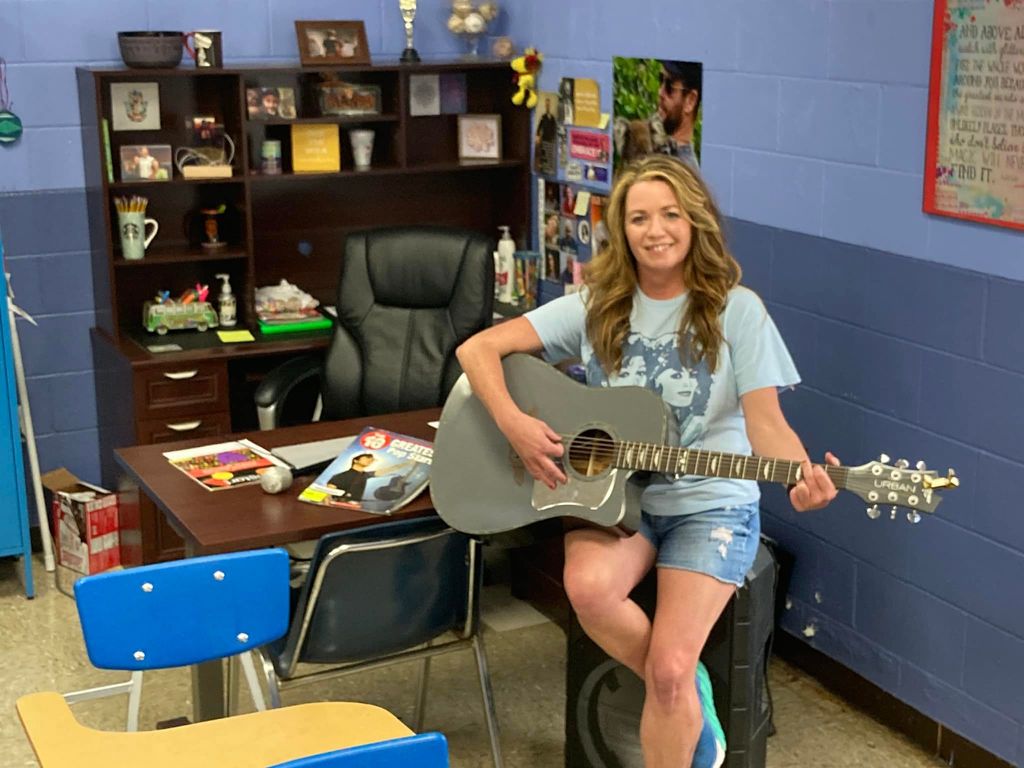 Please welcome Teedra Glenn to our WARRIOR FAMILY! Ms. Teedra will be working as a Para in our elementary building. We are excited to have you join us!!! 😍 Teedra's Bio: I am originally from Georgia, but I have lived in Oklahoma since 2007. I have been married to Coach Glenn for 12 years, and we have two children, Gavin (😎 and Adelyn (6). We are so excited that we will all be together this year! I worked as a Vet Tech for eight years, and am also a registered phlebotomy technician. I am looking forward to my third year as a paraprofessional. We love animals, and have 2 dogs, a cat, a bearded dragon, and a horse. We love to spend time outdoors, especially camping, kayaking, and fishing.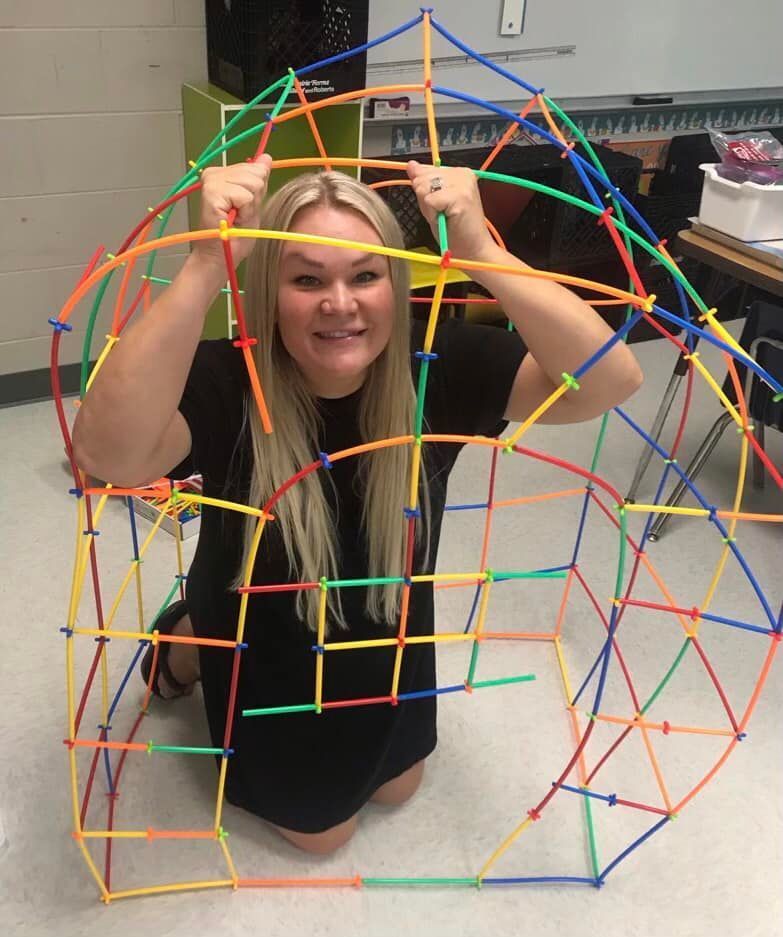 We are proud to give a RE-Introduction of Alexus McAlester to our WARRIOR FAMILY,as the new Pre-K Teacher! She did a phenomenal job for us last year as a Para, so we are very excited to have Ms. Alexus put her love and care into our 4-year-olds. We know our Pre-K Families will love this school year! Be sure to congratulate her for new assignment in the Warrior Family! Bio: In May I received my bachelors degree from Southeastern Oklahoma State University, in Elementary Education. I am married and my husband and I are expecting our first baby in October. I love spending time with my family. Last year I was a paraprofessional at Shady Point and love this school. I am excited for a great year in Pre-K at Shady Point!

Please welcome RACHEL HETHERINGTON to our WARRIOR FAMILY! She will team up with Ms. Crystal in the cafeteria, ready to work hard to feed your kids delicious meals every day! We are excited to have her join us! 😃 Bio: I have 4 years of experience being a cook. I am 36 years old and have 4 children, (Keelyn 16), (Jett 15), (Cassidy 10), and (Blakely 10). They are all ornery as ever but are really good kids. My husband and I have been married 10 years and we live in Shady Point. I am originally from Wister but am so proud to be here and be a part of the team at Shady Point School. I am very excited to get the year started! See less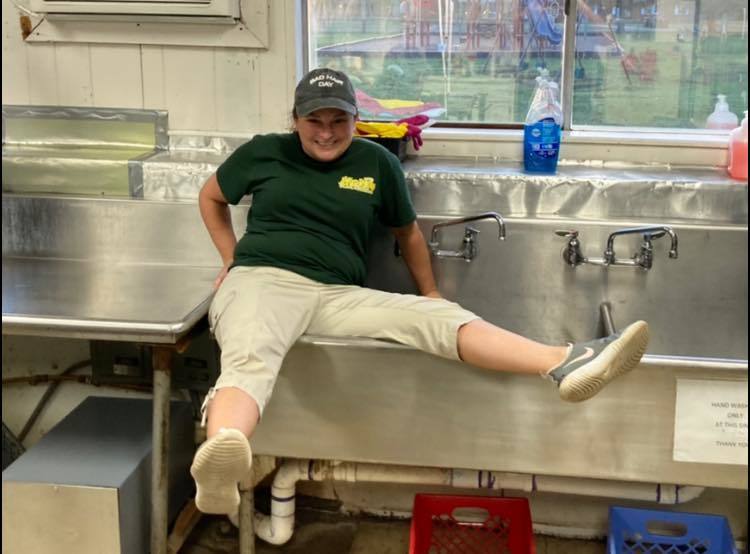 Shady Point KidsCare Blood drive Shady Point, OK Tuesday, Sept. 13th 12:00 pm - 5:00 pm 22838 Wheelus LOOK for the Bloodmobile Schedule your appointment today by clicking the link above or call/text Kerry @ 479-652-2362 or Online @
https://tinyurl.com/5yy5n5e5

Attention Parents: This week is Teacher Appreciation week. Take the time to thank all those who spend their days teaching our nation's youth. We can not thank them enough for all they do each and every day. We have a week of events planned for all our staff. We hope they know how important they are and how lucky we are to have them in our warrior family. Remember "Teachers are Warriors"!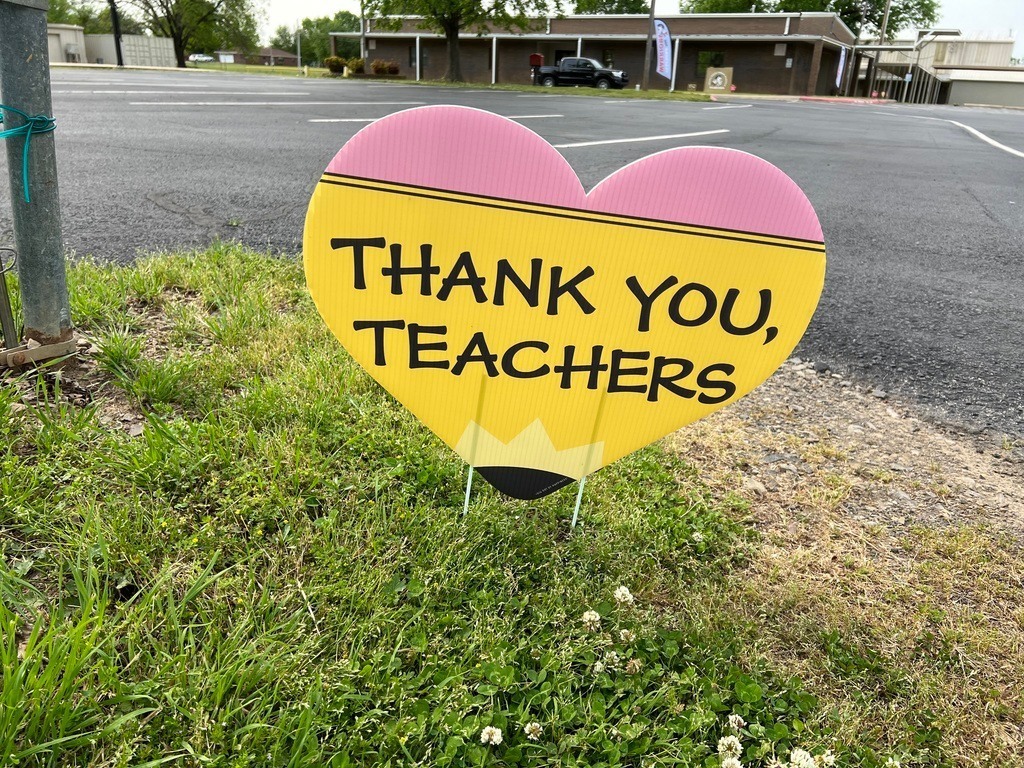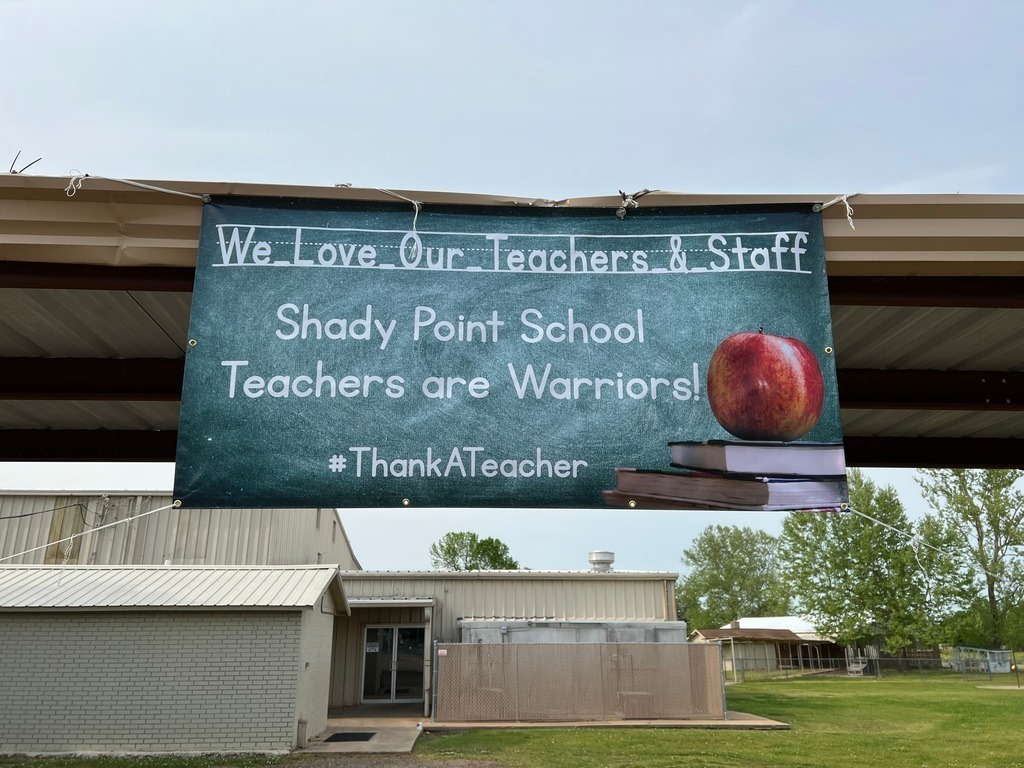 Proud of our super smash brothers players that qualified for the playoffs Saturday! Ryan McGee and Jett Autrey competed well and have shown tremendous growth since the beginning of the year! - Mr. Burris, E-Sports Coach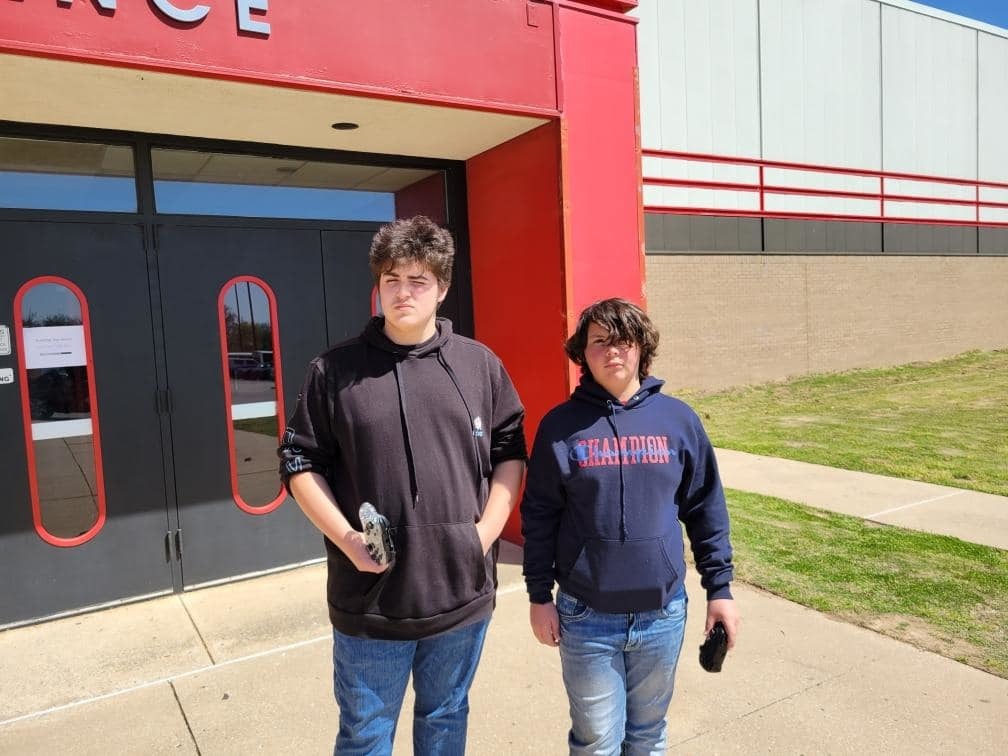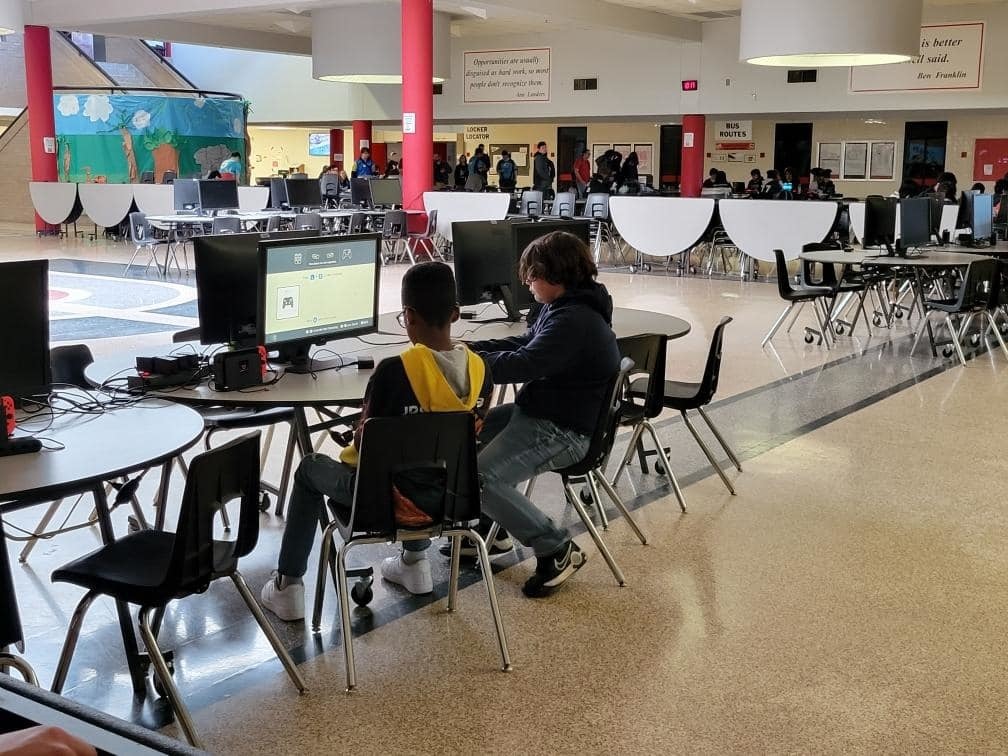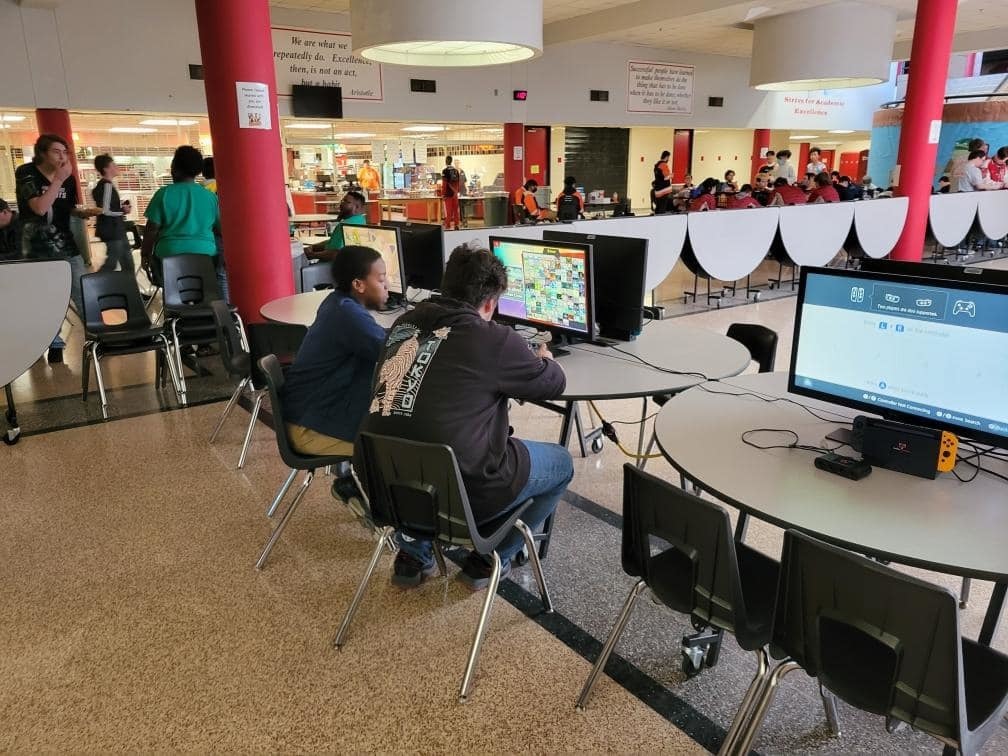 Liana Jones with LeFlore County Extension Office brought "Life on the Farm with Otis" to our elementary classrooms Thursday! Each student was able to see Otis, ask questions about him, and was able to pet him! Ms. Jones read a book to the classes as well!