A HUGE THANK YOU to our Paraprofessionals: Amber Smith Alexus McAlester Callee Dunigan Libby Lydia Yandell Whitney Diane Westbrook "For using your talents to help students discover their own, dedicating your time and energy each day to the students in your care, and doing it all while meeting the individual needs of so many." -From your Warrior Family 😍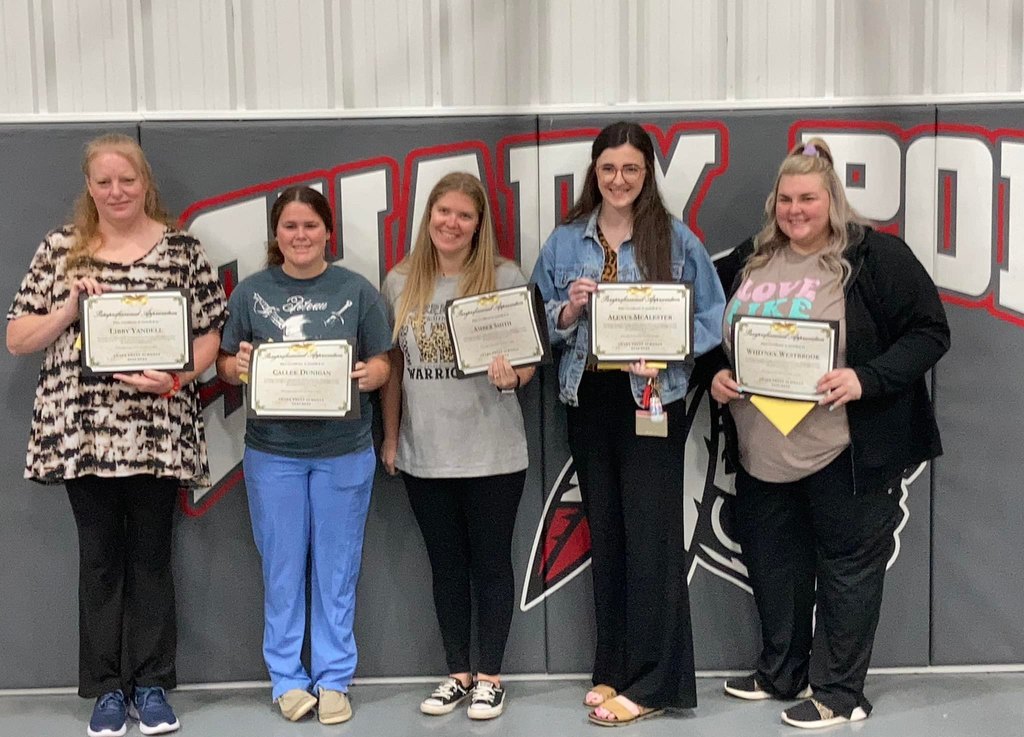 Kindergarten was awarded THE CLEANEST ROOM for the month of March. Our custodian, Shelli Morgan, has been selecting classrooms that have stood out for how clean students can keep it. What a great honor!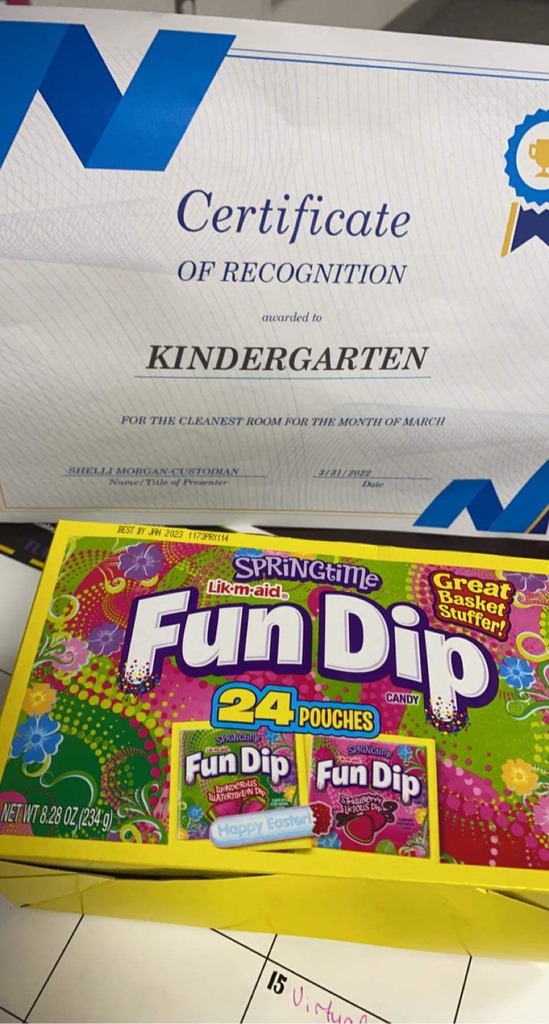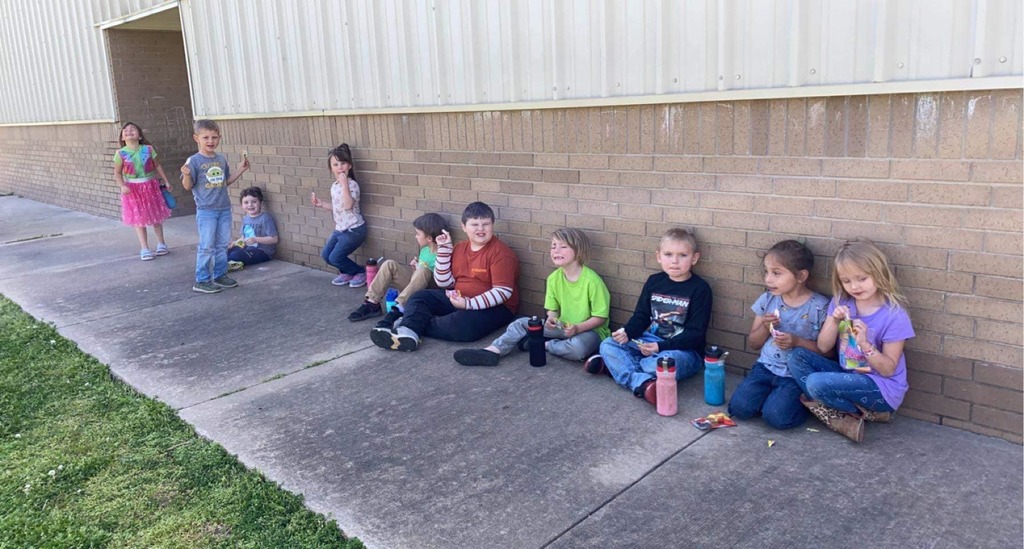 Mrs. Blevins and her 2nd graders are enjoying this beautiful sunny day while having a Math lesson! ☀️ 📖 ✏️ 😎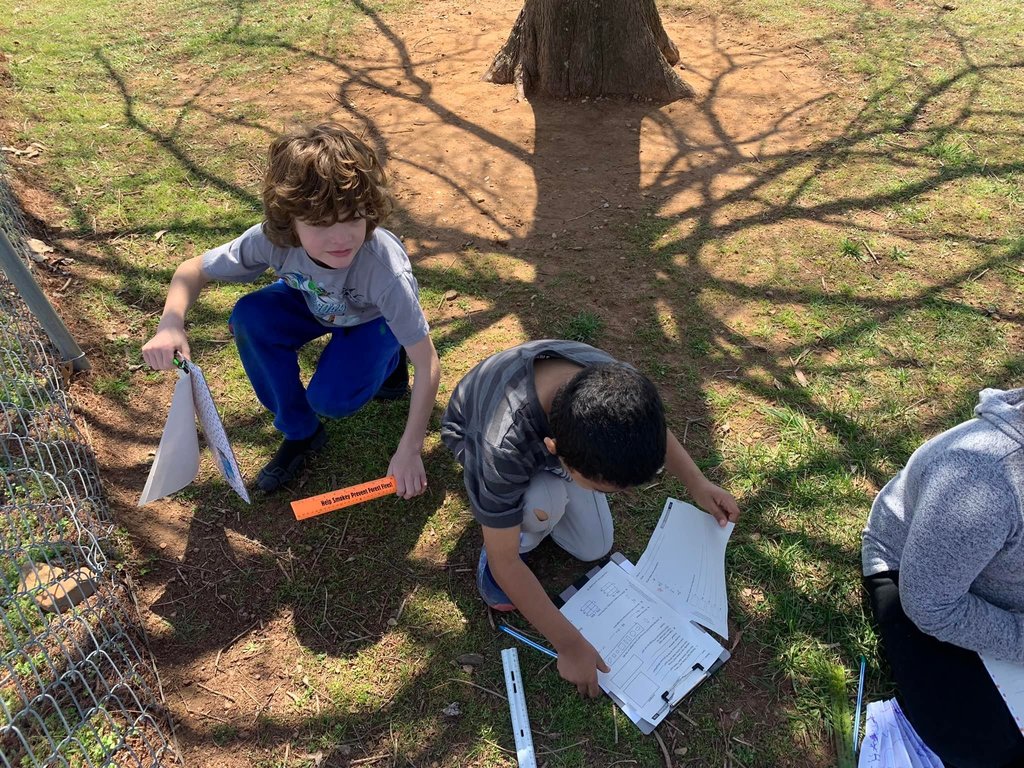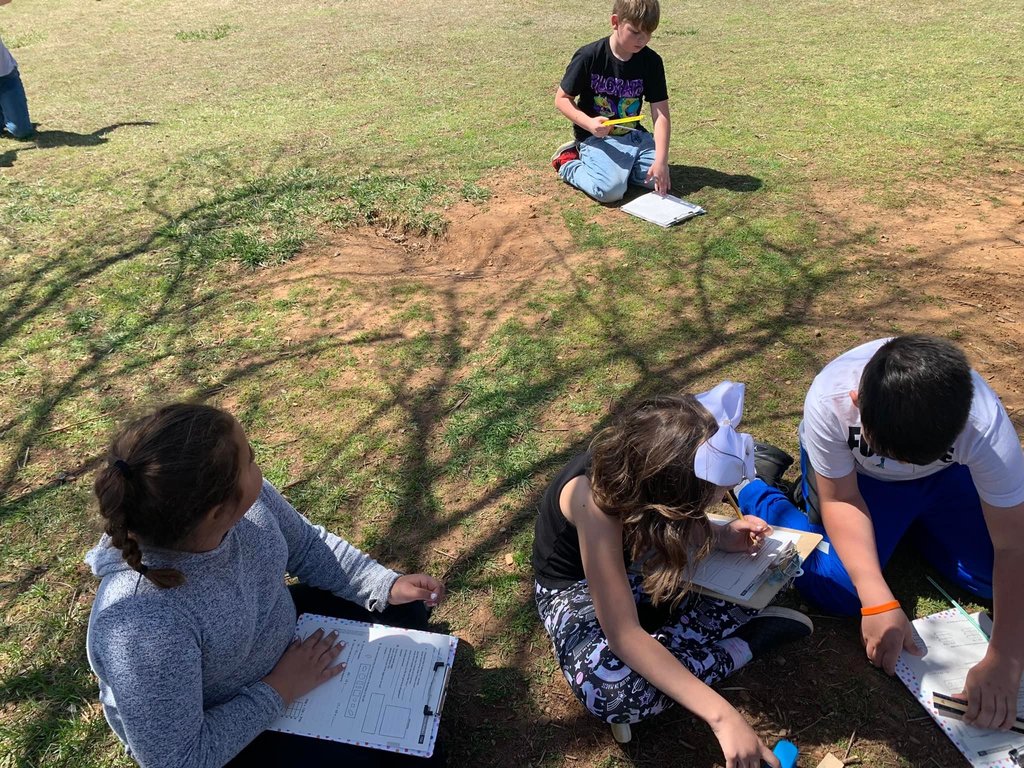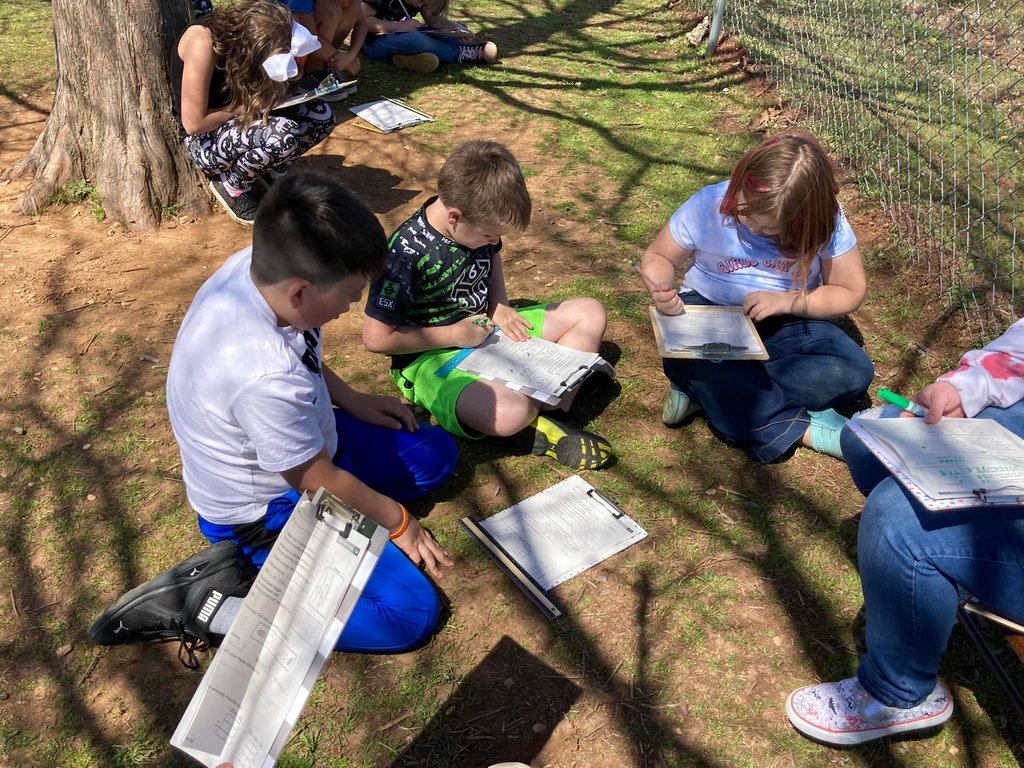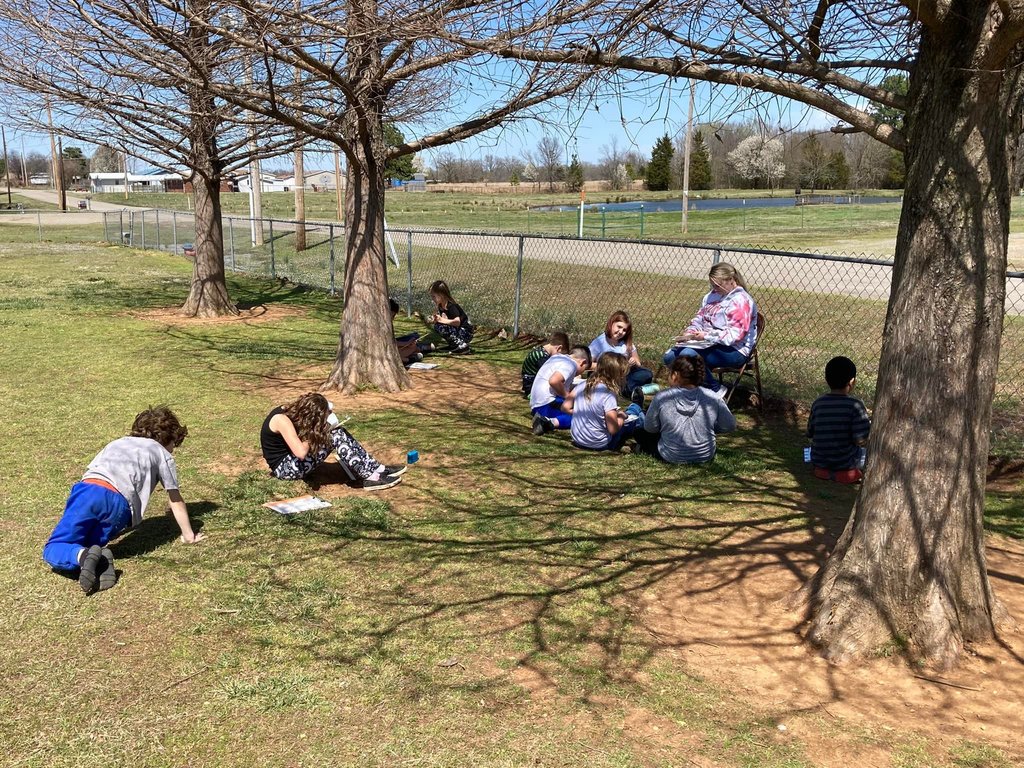 Doing some blending on our white boards! - Ms. Oden, Pre-K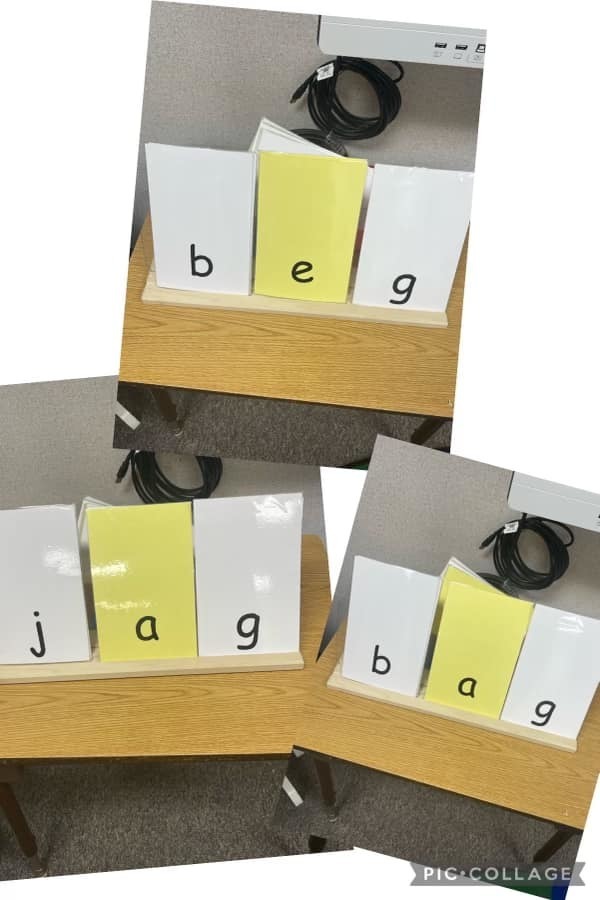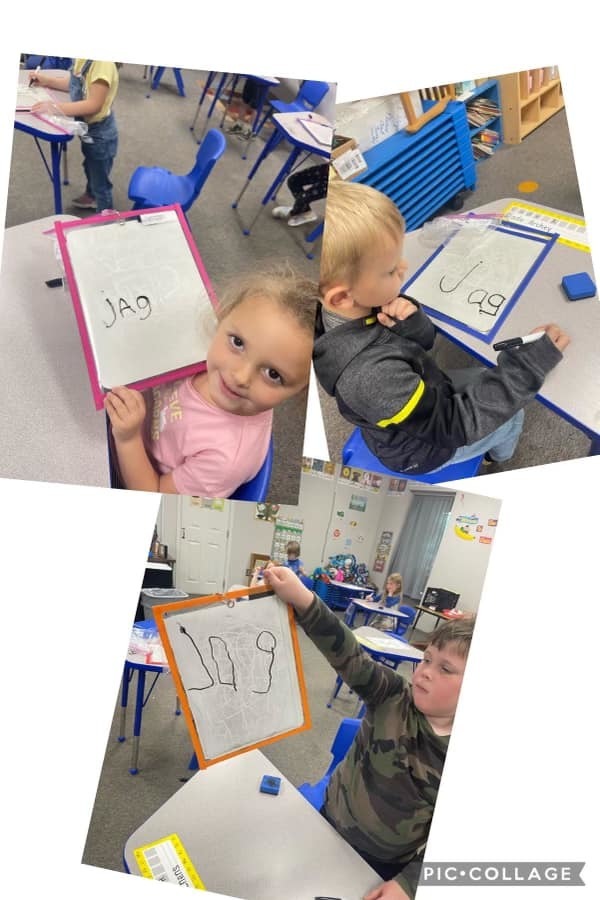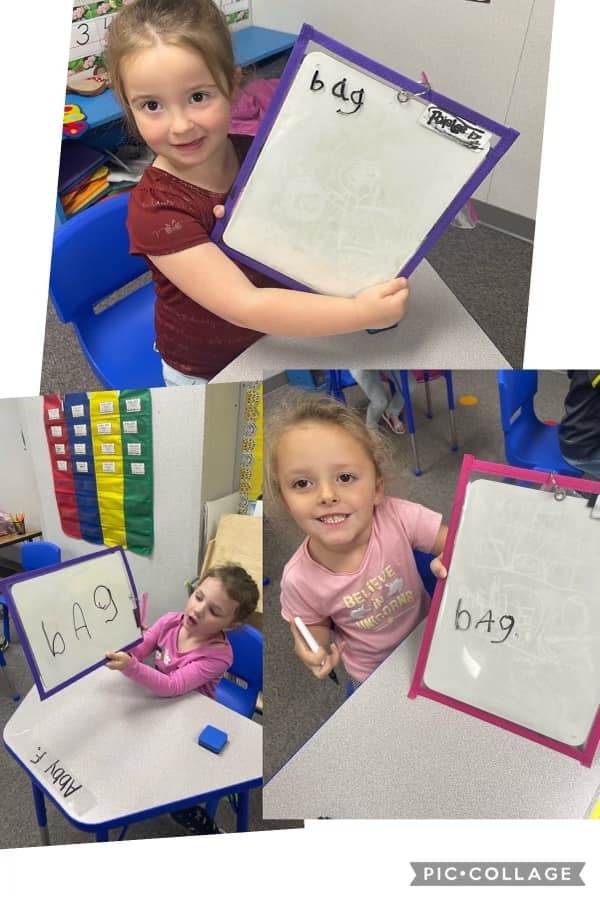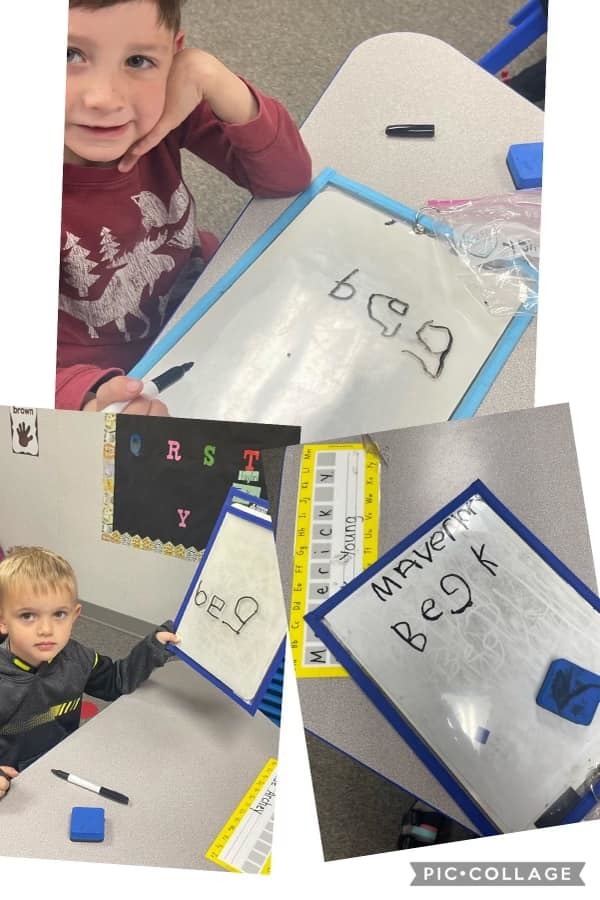 Attention Parents: With the threat of winter weather tomorrow, we have decided it is in the best interest of the safety of our students to call a snow day for tomorrow 3/11/22. We expect the weather will most likely hold off till the afternoon, but we did not want to get the students here and dismiss early. That causes more problems than just turning out for the day. This way we give everyone as much notice as possible so arrangements can be made. This will be a snow day and no virtual work will be assigned. So be safe and enjoy the extra day of spring break.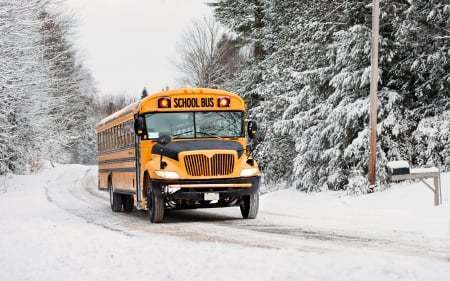 READ ACROSS AMERICA WEEK Throughout the week, different guest readers started our students' school day with a reading of a Dr. Seuss book. The book titles were each school day's theme. Mon.- "Oh, The Places You'll Go!" Mark Williams, Principal Tues.- "I'm Not Getting Up Today!" Derek Woodral, Police Chief & School Board President Wed.- "Wacky Wednesday" Bruce Gillham, Superintendent Thurs.- "Oh, The Pets You Can Get!" Julie Bridges, Children's Pastor & Educator Bonus Book- "Wonky Donkey" Amy Wisdom, Reading & Math Interventionist Fri.- "My Many Colored Days" The Mean One, Mr. Grinch THANK YOU! to all of our Speci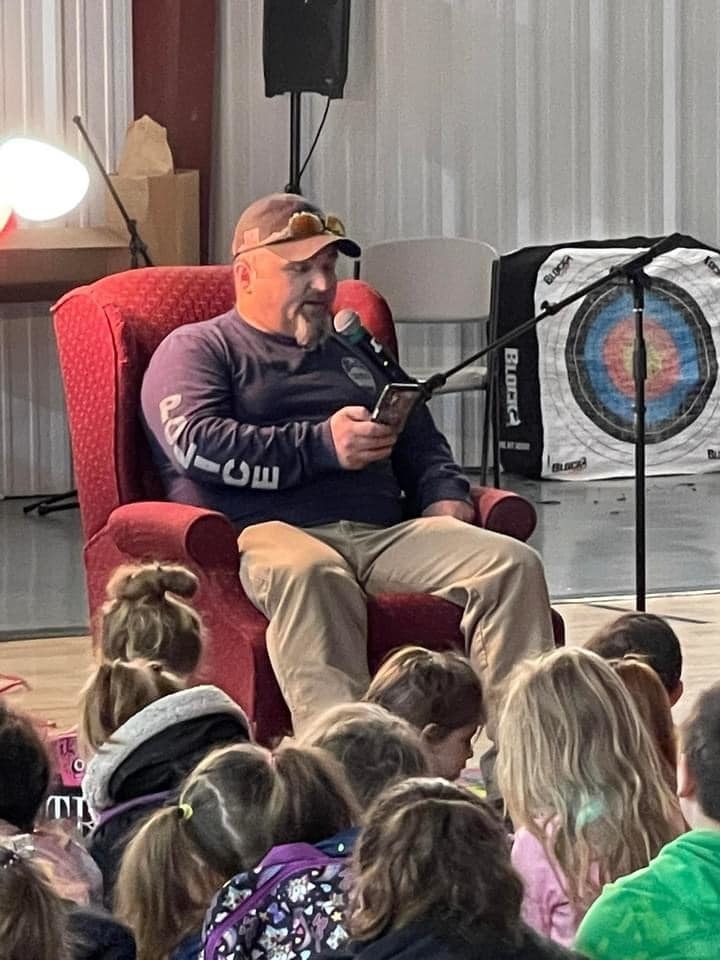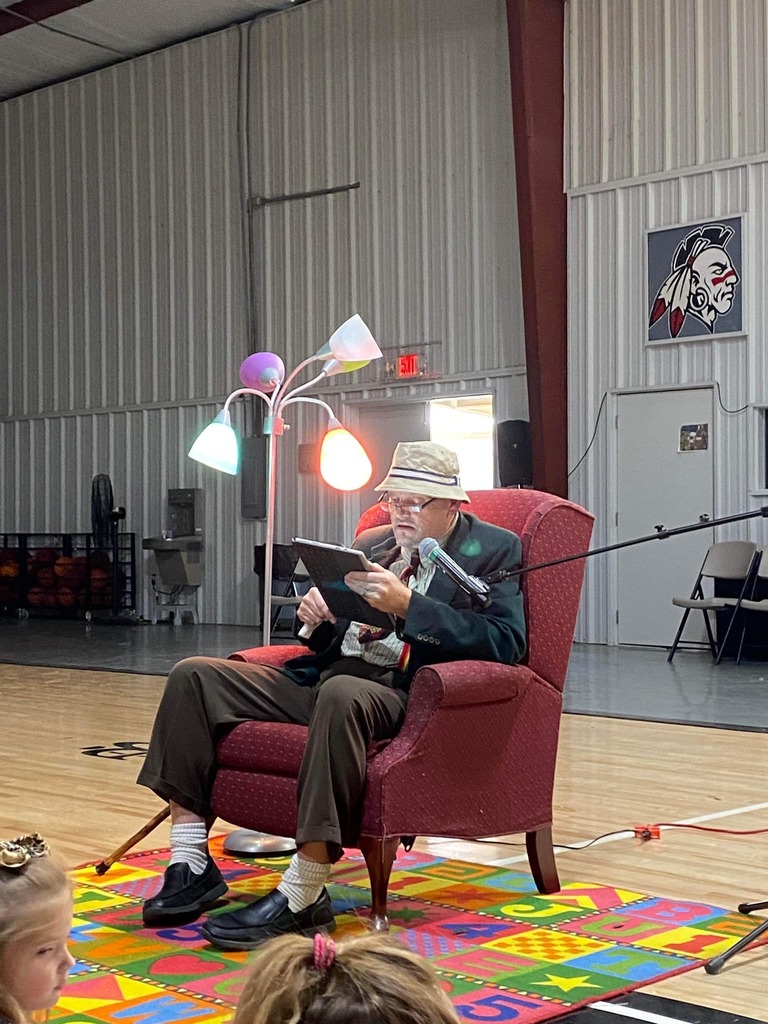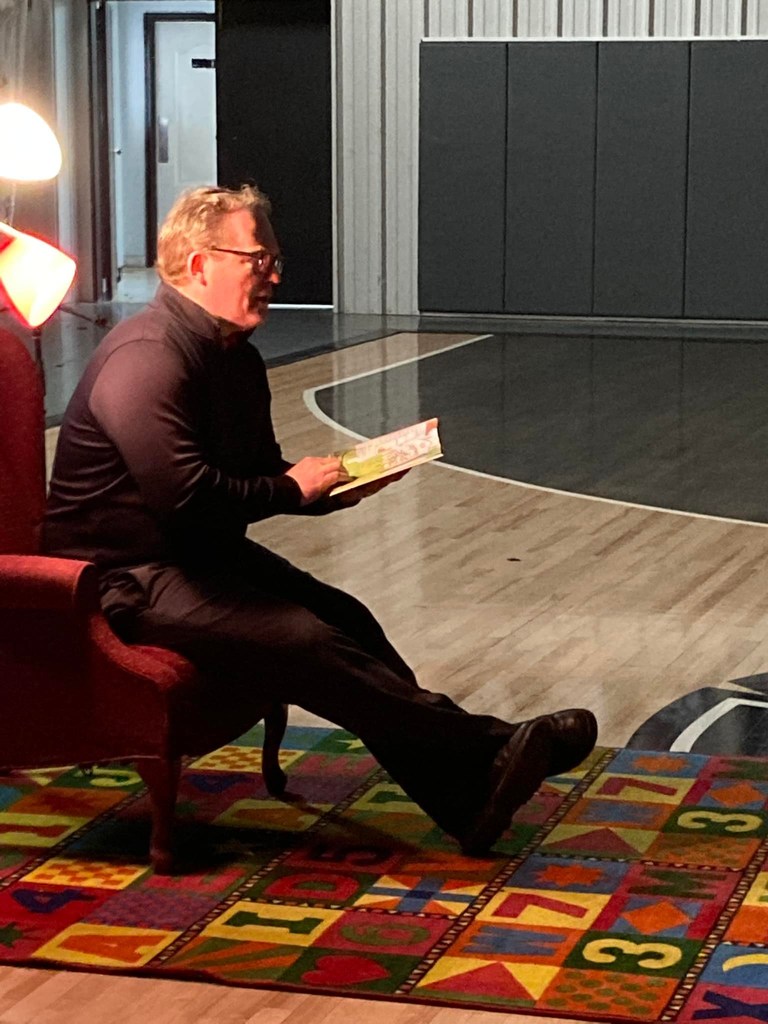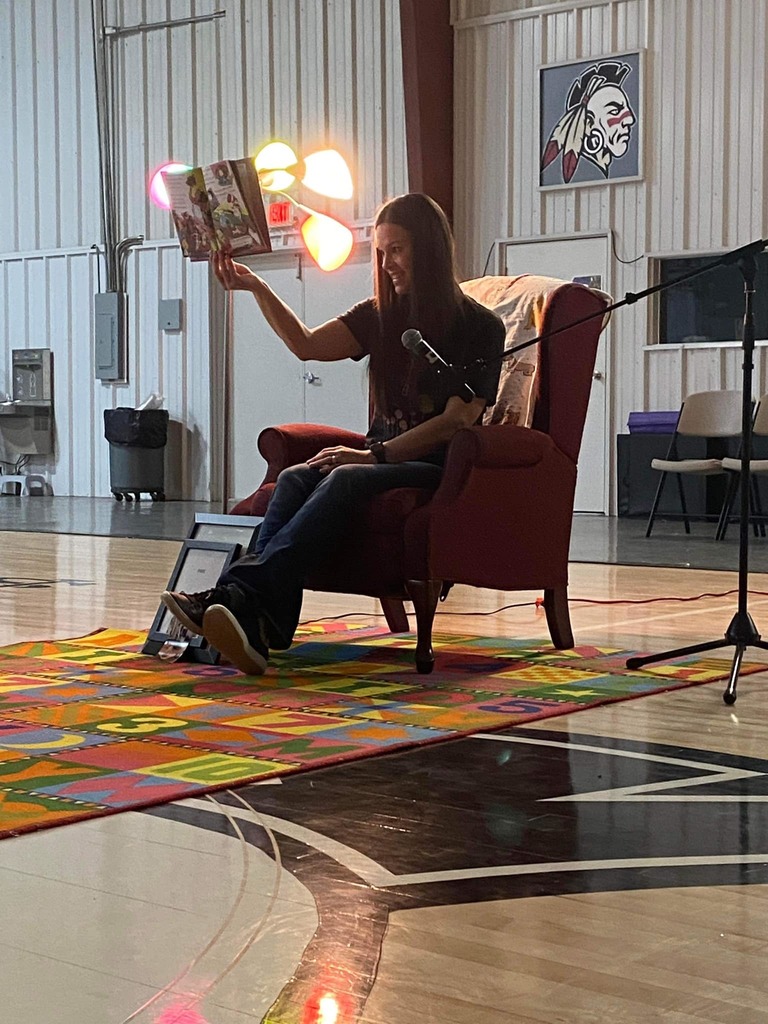 🎯🎯🎯🎯🎯🎯🎯🎯🎯🎯🎯🎯🎯 ORES Division II STATE CHAMPS! 🎯🎯🎯🎯🎯🎯🎯🎯🎯🎯🎯🎯🎯 🏹🏹CHAMPION WARRIORS🏹🏹 🏆🏆🏆🏆🏆🏆🏆🏆🏆🏆🏆🏆🏆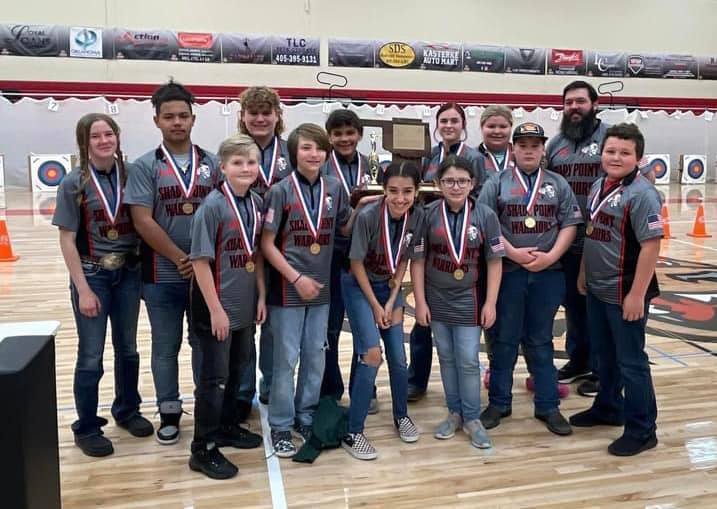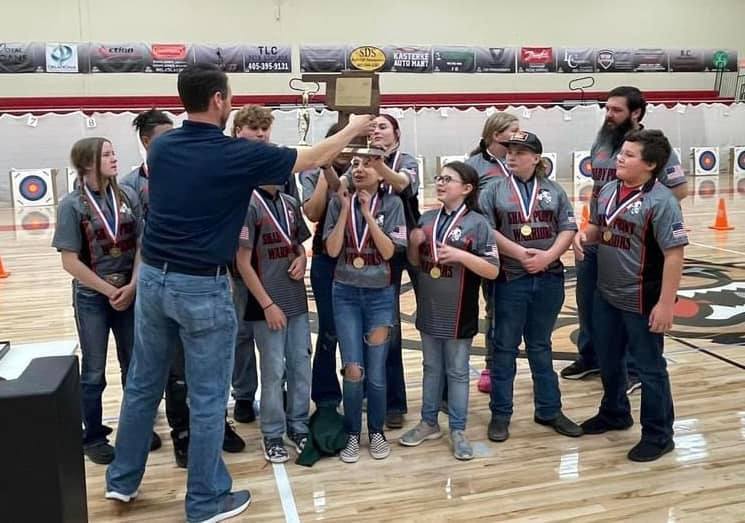 Middle school E-Sports competed in the Super Smash Bros. Ultimate event in Broken Arrow! We had a great time and are ready for the next one! -Isaac Burris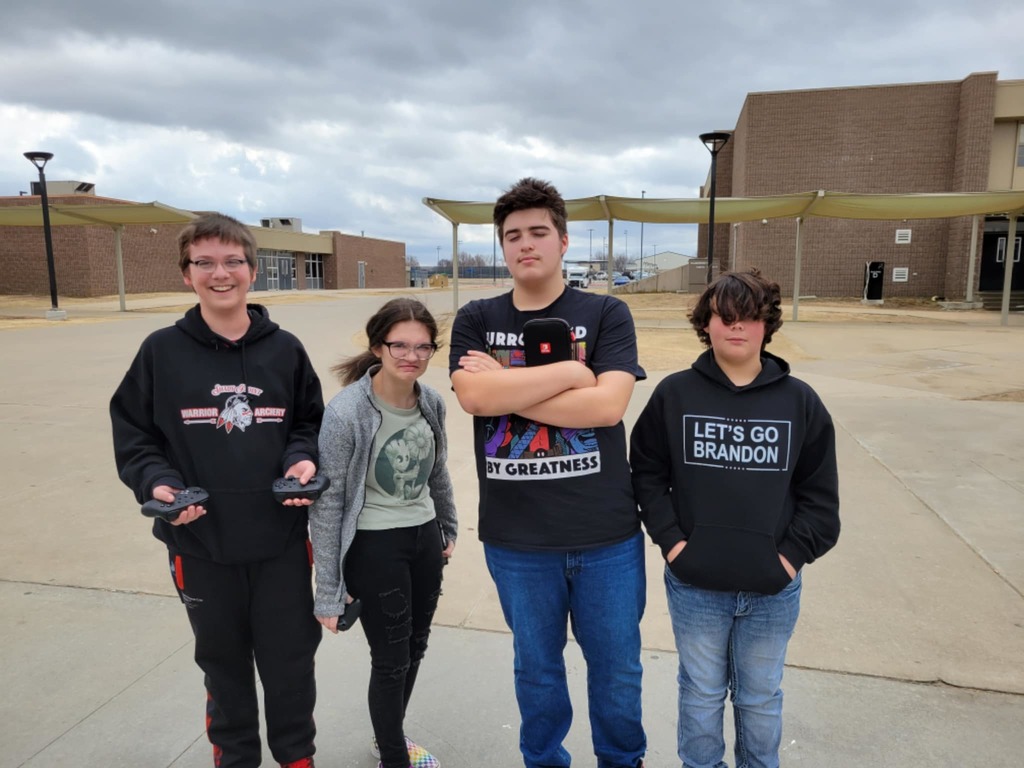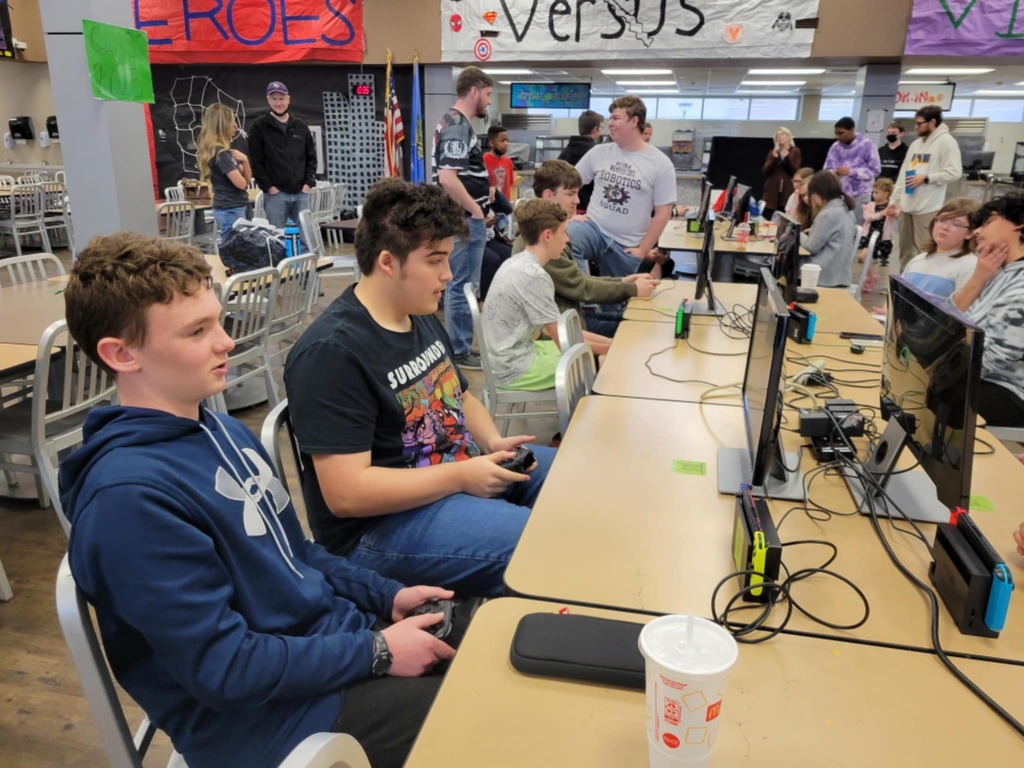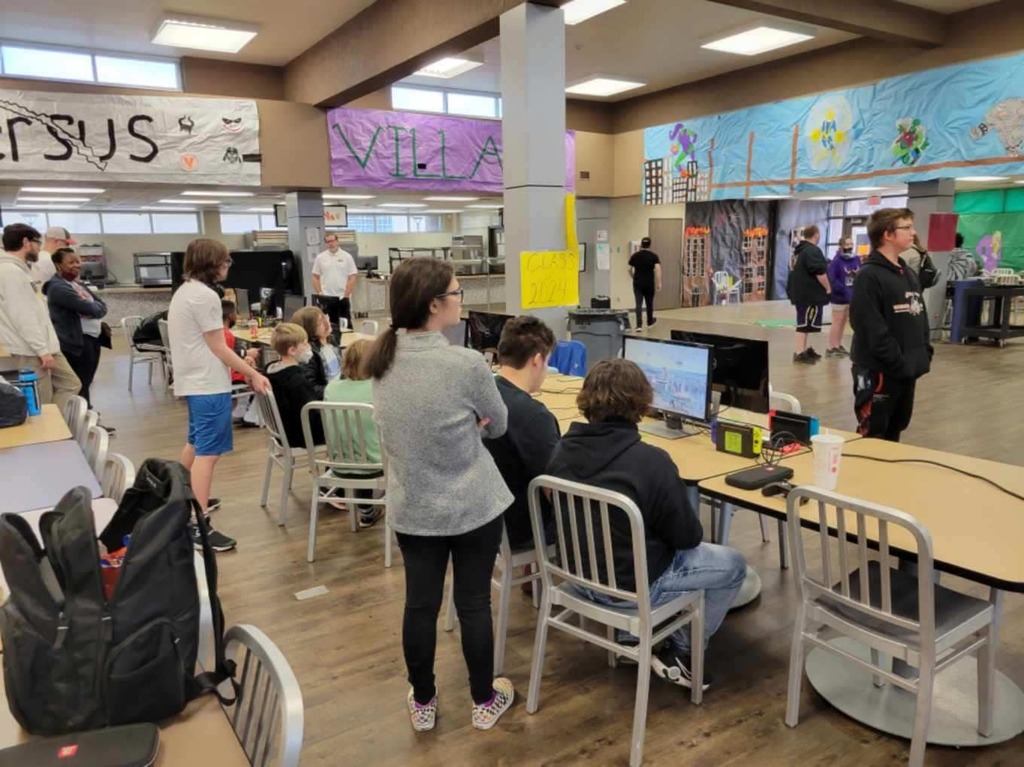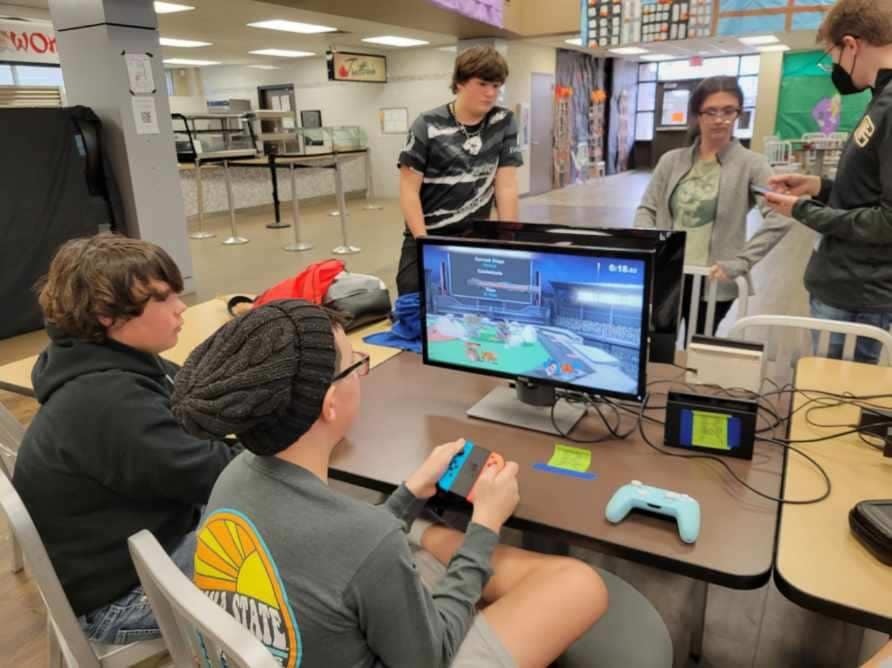 Our SPELLING BEE was held yesterday, and HERE are our WINNING STUDENTS: CHAMPION: Roman Rutledge RUNNER-UP: Samuel Faddis 2 2nd RUNNER-UP: Carson Schneider CONGRATULATIONS!!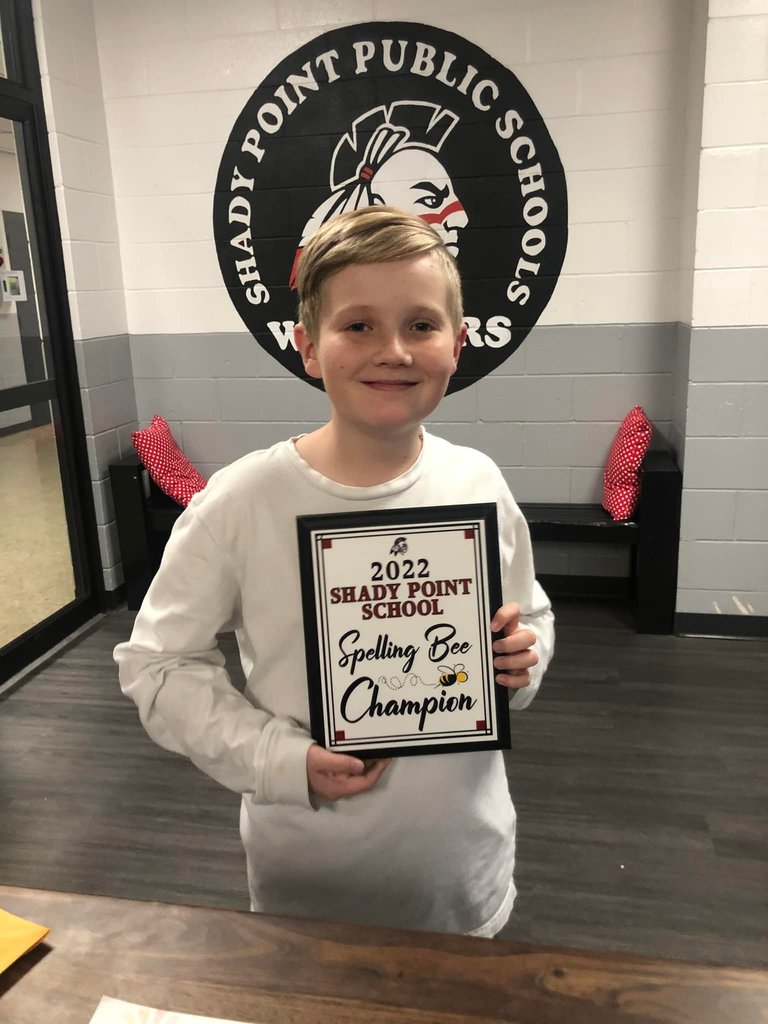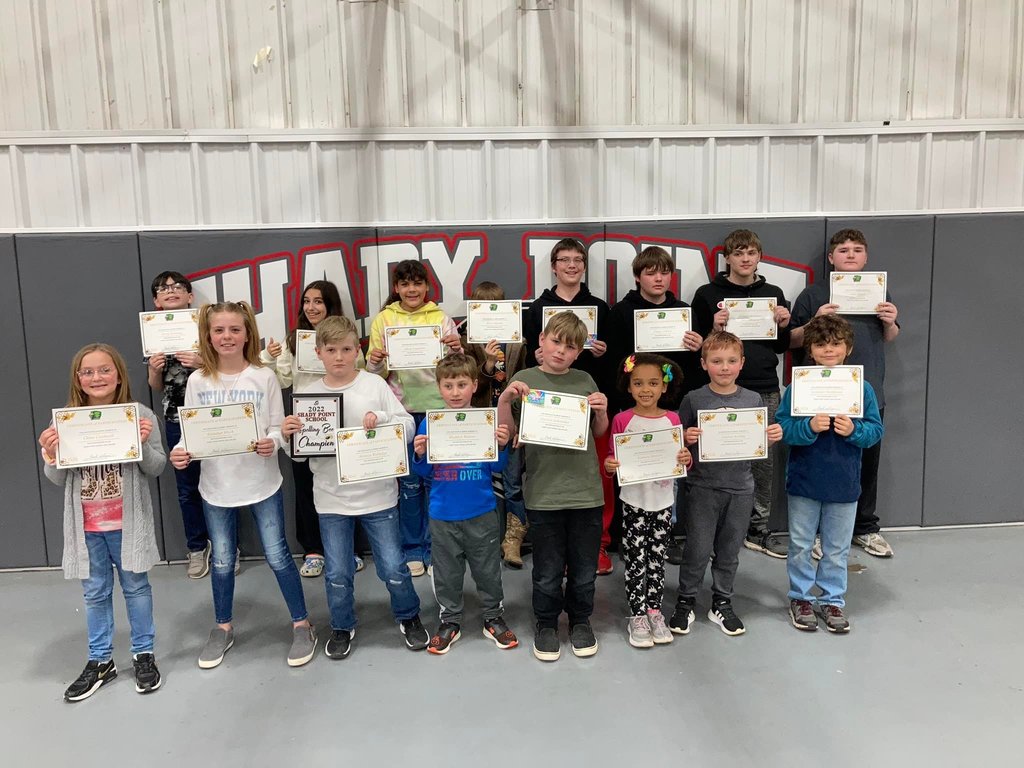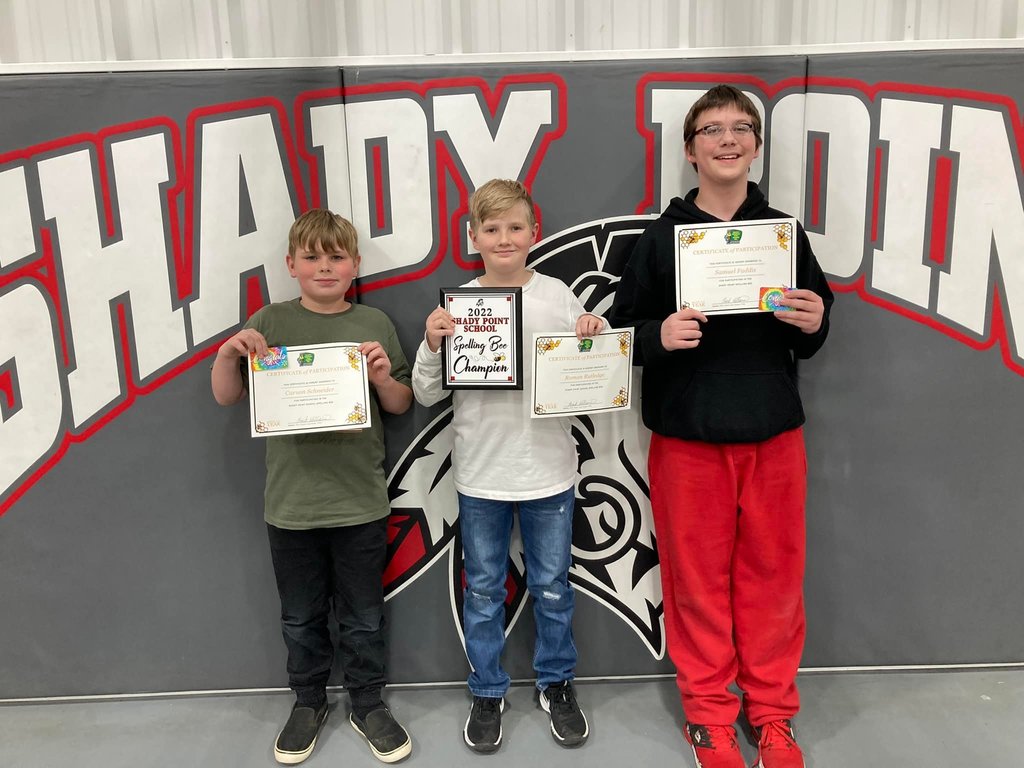 Attention Parents: Graduation is tonight. Kindergarten at 6:00 and 8th grade at 7:30. We hope to see everyone at the Reynolds Center in Poteau.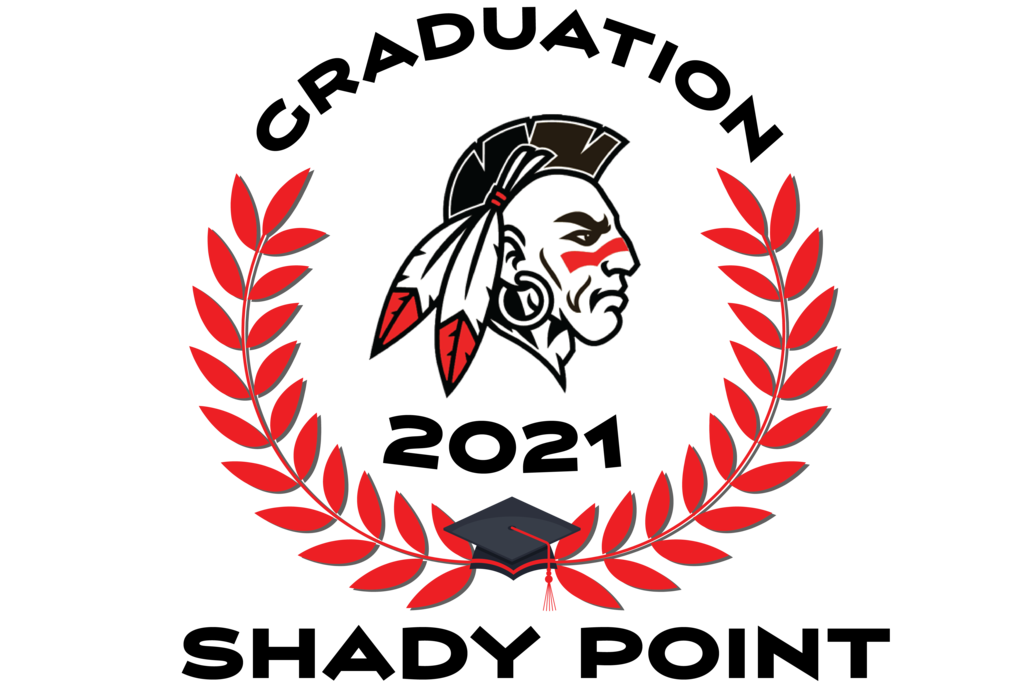 Shady Point is looking for a great people to join our staff: Currently we need the following: Elementary Teacher(s) for the upcoming school year. Applicants should hold an Elementary or Early Childhood Oklahoma teaching certificate. Paraprofessional/Teachers' Aid for the upcoming school year. Applicants should be certified as a Paraprofessional or be able to obtain certification prior to employment. Archery Coach with teaching duties for the upcoming school year. Preferred Applicants should be certified in Middle School Social Studies/History or have and Elementary Certification.

Take a moment... Take a moment this week to thank one of the most critical and under-appreciated professions there are Teachers. This week is the week where we honor teachers. While it deserves more than just a week, we can make sure to give them the recognization they deserve; without them, who knows where we all would be. That being said, a big thanks to the teachers here at Shady Point. It takes a team to teach and this year put that team to the test. Good job, everyone, and endless thanks for what you do every day. (PS. This weekend is mother's day so thank your mother because they are also critical and under-appreciated)

Good Morning Everyone... Just a quick note to everyone. With the decrease in COVID cases at the state, county, and local levels, we are making some changes to our District policies regarding the pandemic. Starting today the following will take effect: 1. We will no longer require temperature checks in the mornings.  2. Masks will be optional for all students, faculty, and staff. 3. Sporting events will return to normal procedures, and masks will be optional for athletes and spectators.  Remember these policies are subject to changes should the need arise.

Attention Virtual Student Parents: The following is a testing schedule for all virtual students by grade. We are also emailing this information to virtual students and parents. We will follow up with a phone call as well. Virtual Testing Schedule Virtual Students who want to test with their class will need to be on campus on these dates by 8:30 3rd Grade Testing Dates (2 Tests Given) 4/20, 4/21, 4th Grade Testing Dates (2 Tests Given) 4/20, 4/21, 5th grade Testing Dates (3 Tests Given) 4/20, 4/21, 6th Grade Testing Dates (2 Tests Given) 4/22, 4/27 7th Grade Testing Dates (2 Tests Given) 4/20, 4/21 8th Grade Testing Dates (3 Tests Given) 4/20, 4/21, 4/22, 4/27 Testing Dated for Virtual Students Only Virtual students who want to test in smaller groups with other virtual students will need to be on campus on the following dates by 8:30 Makeup Dates for Virtual Students Only. 4/15, 4/28/ 4/29

Attention Parents: Tomorrow begins our yearly state testing window. We want our students to do the best and that requires a little help from you. Be sure to get all students to bed early tonight, and make sure they eat a good breakfast in the morning. Do not forget we will have breakfast for them if they need it.   This year has been unique, to say the least. We have taught our students at school, at home, and everywhere in between. We expect them to all do their best tomorrow, but remember a test is just a measure of what you know at that time. It is not a reflection on the student or the teacher. Good luck tomorrow.

Attention Parents: Parent Teacher Conference are Thursday 4/1 from 3:30 to 6:30. We will also be having a come and go parent meeting in the cafeteria starting at 5:00. We will be discussing the following topics for the current and upcoming school year. Come by if you get a chance. · Federal Programs · Indian Education Programs · Gifted and Talented Programs · School Safety · Other Issues

Job Announcement: SHADY POINT PUBLIC SCHOOLS is accepting applications for the following positions: Special Education Teacher for the upcoming school year. Applicants should be certified in Special Education and have an Early Childhood or Elementary Certificate. Building Principal with Teaching Duties for the upcoming school year. Applicants should be certified as an administrator with other certification areas. All applicants should submit a resume and references with any other pertinent information to Bruce Gillham, Superintendent, Shady Point Public Schools, 22838 Wheelus St, Shady Point, OK 74956, or email to
jobs@spk12.org
Applications will be taken until the position is filled. Shady Point Public Schools is an Equal Opportunity Employer.

Welcome back from spring break. We are glad that everyone is back and read to learn.

Attention Parents: With the additional winter weather, we feel it is best to close school for the remainder of the week. We will not require students to do work or assignments during this time. The school will start back on Monday, Feb 22. Be safe, stay warm, and we will see you on Monday.

After some questions by students and parents, Shady Point Schools wants everybody to know the following: Due to current weather conditions, students are not expected to take part in virtual learning and are not required to complete work remotely.