As weather conditions worsen, we want to ensure all our students and staff remain safe. There will be no school tomorrow, 2/2/23, and no parent-teacher conferences either. We will reschedule the conferences for a later date. Please note that our calendar already has Friday as an off day. So, students will return to school on Monday, 2/6/23.


Today is our fifth annual Shady Point Archery Tournament. Come out and watch archers from all over compete.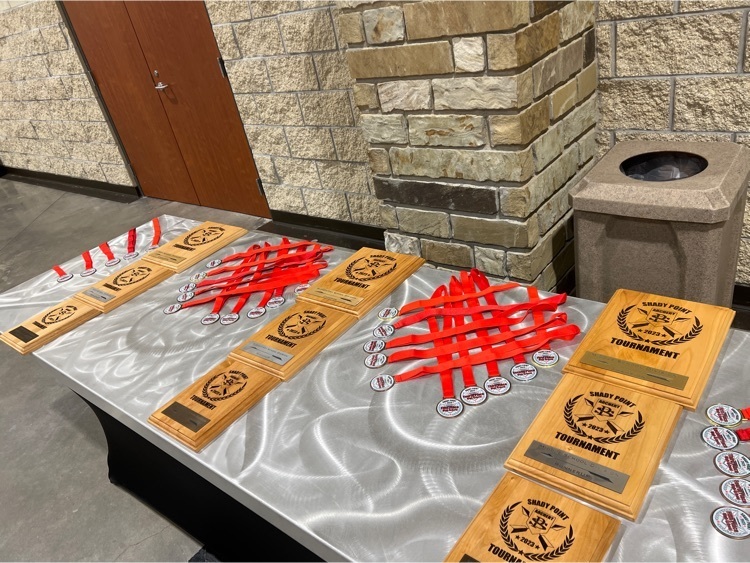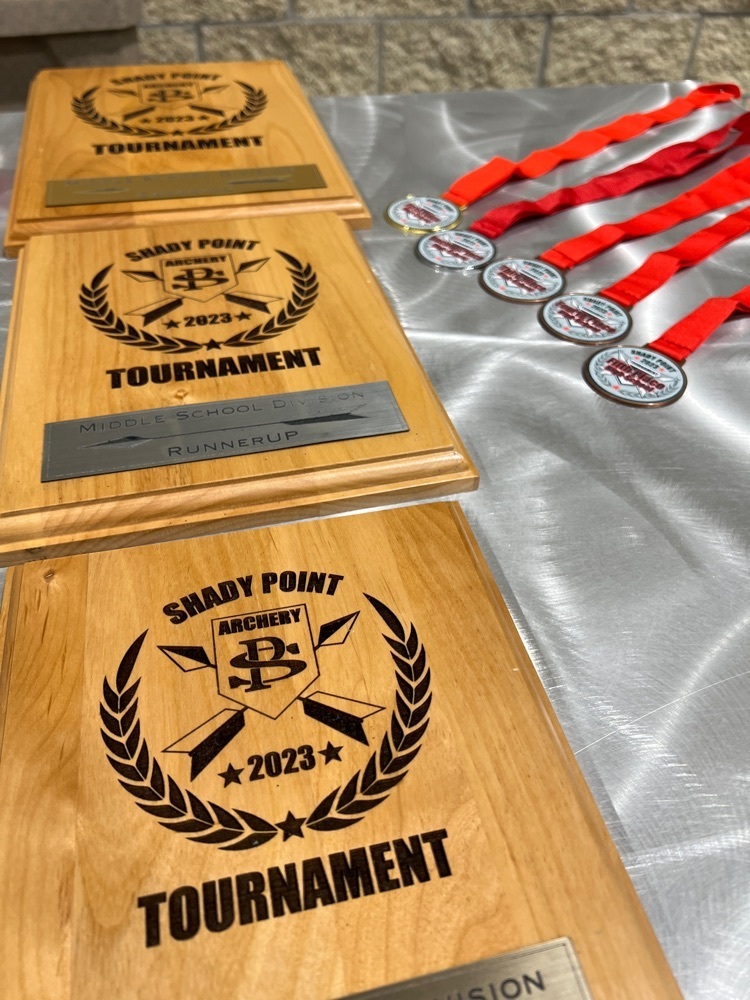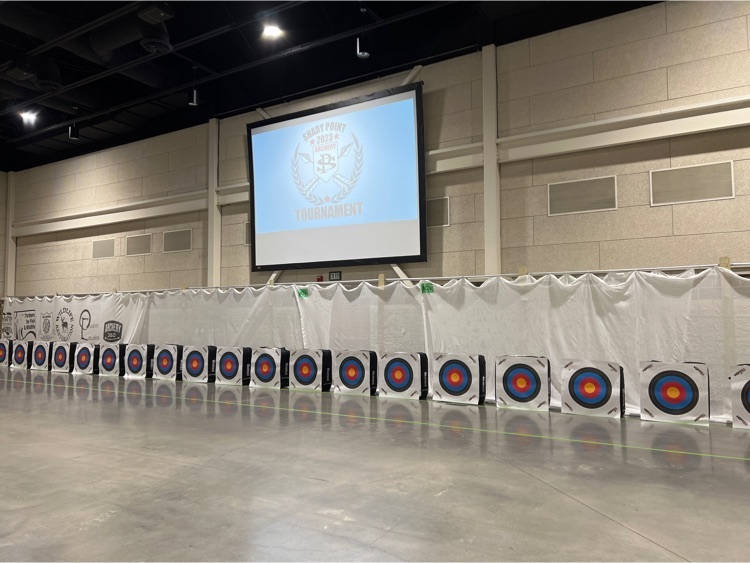 Parents: Remember tomorrow 1/20 is a Virtual Day. It was added to the calendar late. There will be no in class instruction.

The little library is re-stocked and ready for checkout. Come by and get a book, swap a book, or donate a book.

Yesterday, all our 7th & 8th grade students attended MATILDA at the Alma PAC. Afterwards, they were treated to CiCi's Pizza. The students really enjoyed the performance and just had a great day!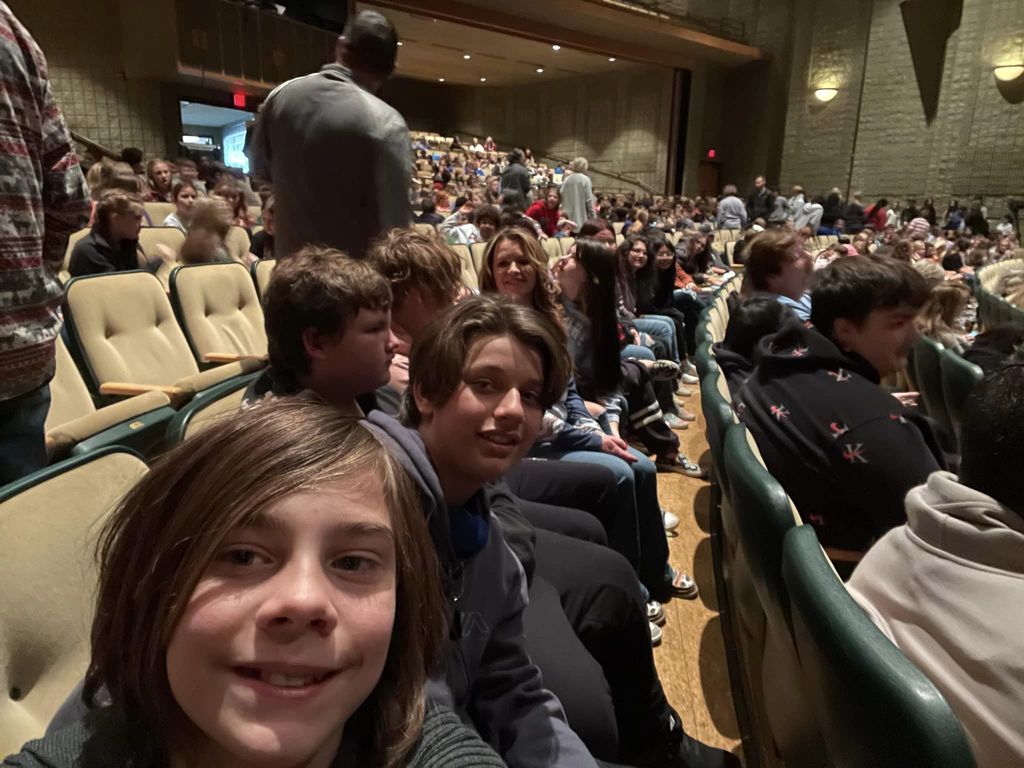 Ms. Barbee from Kiamichi Tech is visiting with each of our middle school classes this morning. The ICAP Program is designed to give students an early opportunity to explore career opportunities that fits them individually. She began with our 8th grade students, pictured below.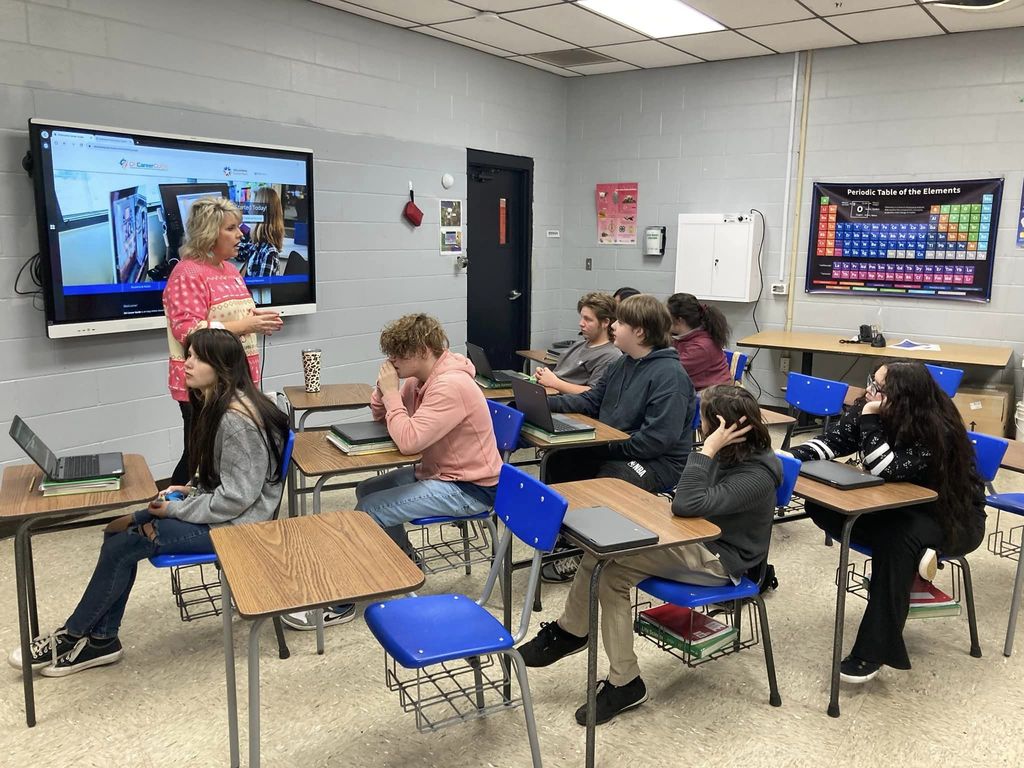 Annual Tree Lighting at the City Park. Saturday, Dec. 10. Bring the kids to meet Santa, have a picture made and enjoy hot coca and cookies. Photos with Santa begin at 6:30 pm with the tree lighting to follow at 7:00 pm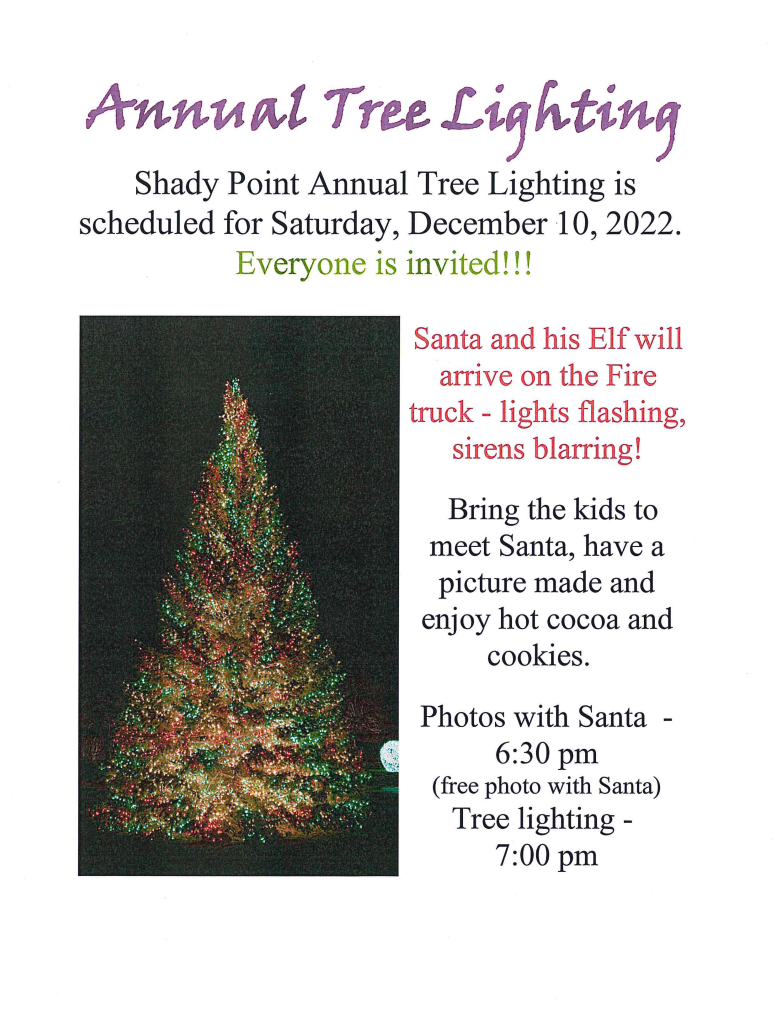 Veterans day program starts at 10:30. Please support our veterans with your attendance.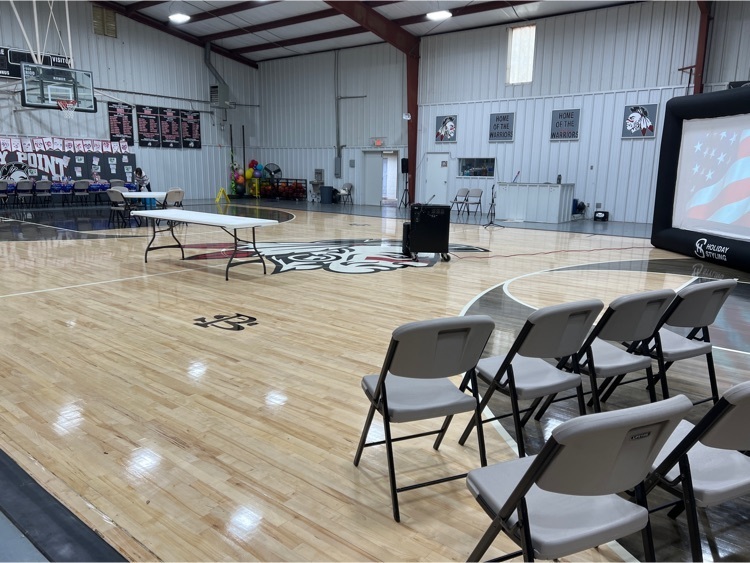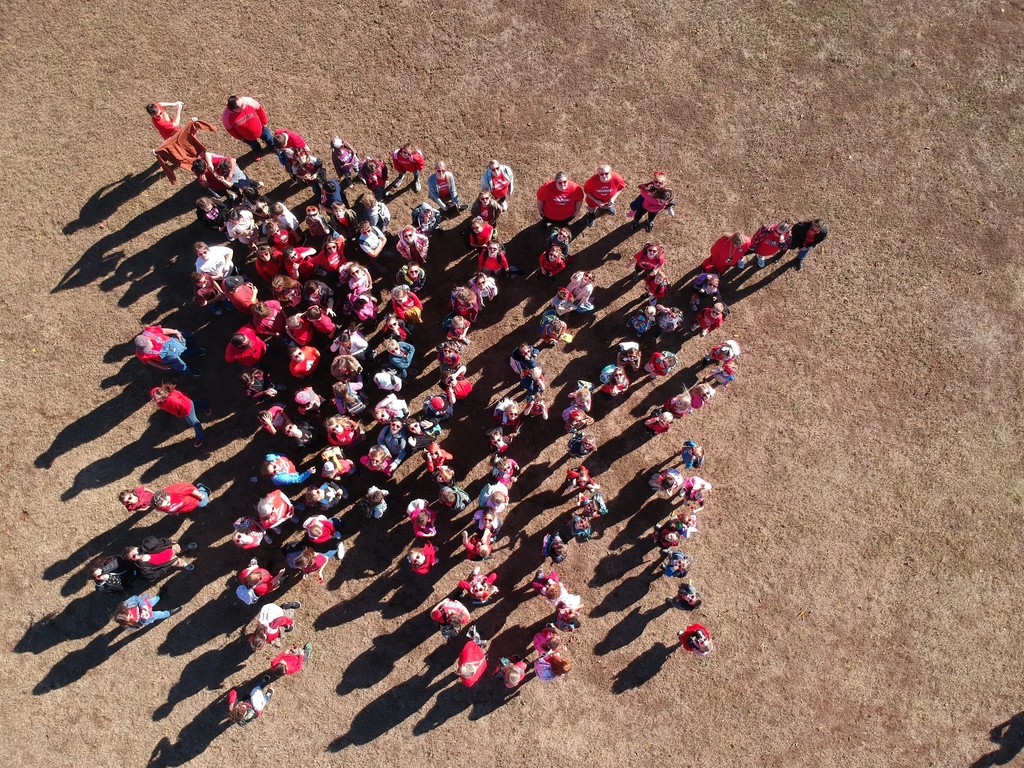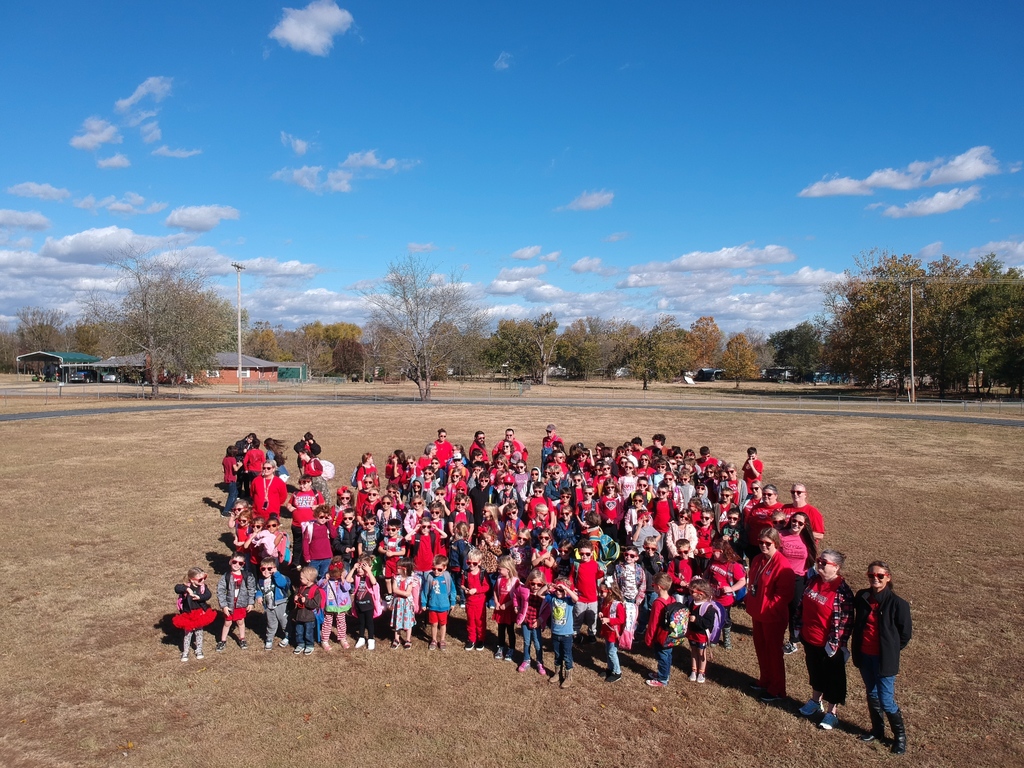 🎃🎃🎃🎃🎃🎃🎃🎃🎃🎃🎃🎃 TONIGHT: Our Fall Festival is STILL ON! 5-7pm TONIGHT Games and activities will be in the classrooms, gym, and cafeteria. PURCHASE ALL TICKETS IN THE MAIN OFFICE!

I present to you PJ day.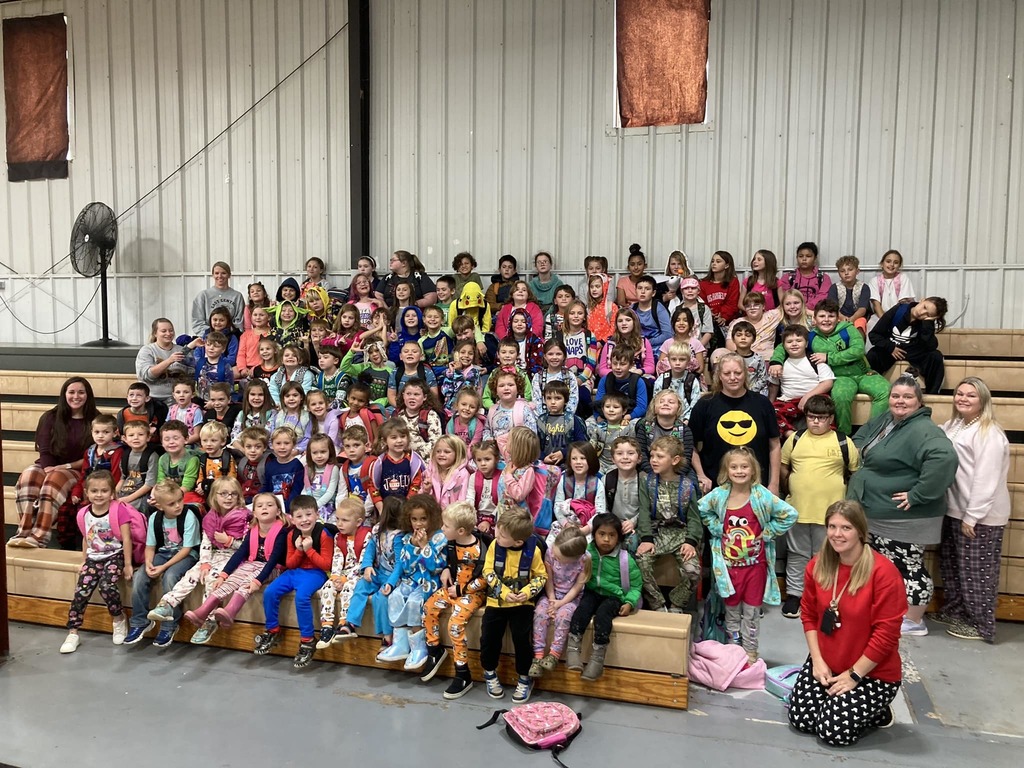 Wow! What a busy week it will be! All the events taking place just fell this way, but we will certainly not be without FUN! Oct. 24th - 28th RED RIBBON WEEK (See Pic) Tuesday, Oct. 25th, 5-7pm SHADY POINT FALL CARNIVAL Friday, Oct. 28th, 12-2pm TRUNK OR TREAT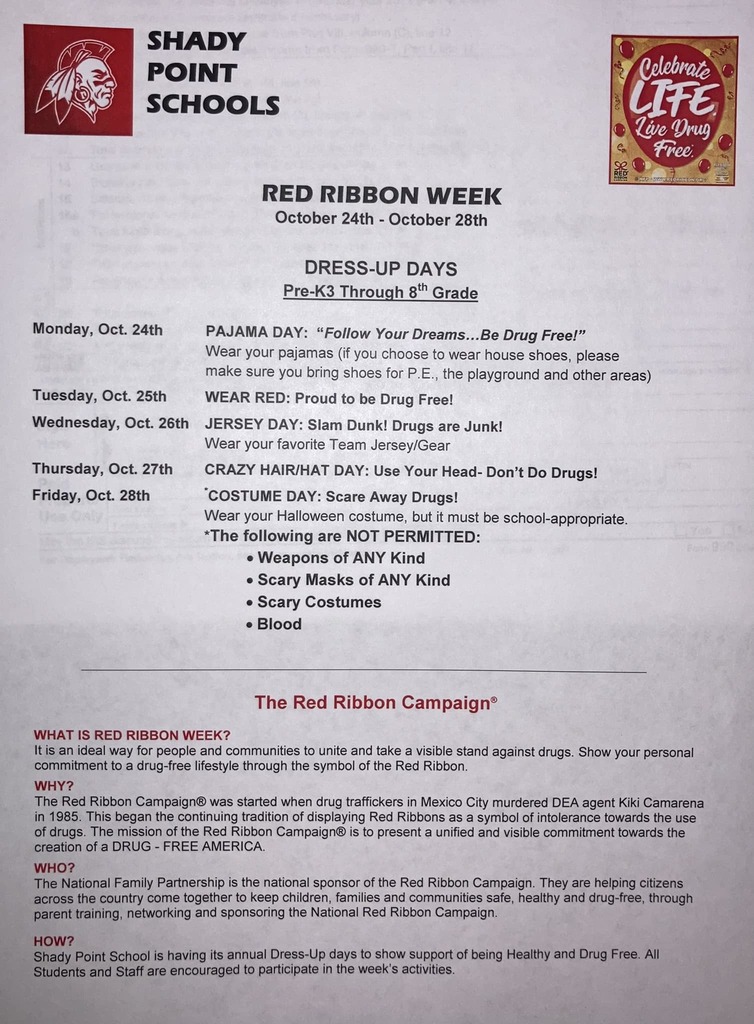 TRUNK or TREAT, Friday, Oct. 28th Next week, students will receive this flyer. If you would like to participate, let the office know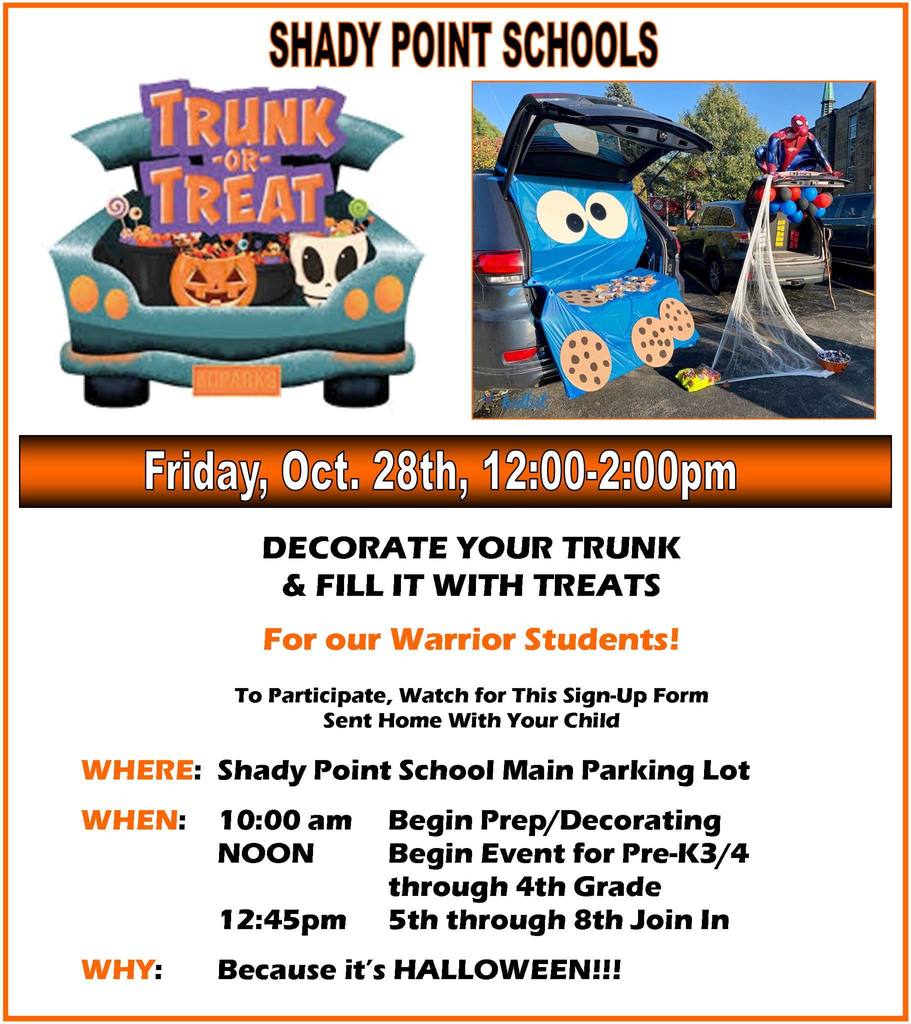 In recognition of Constitution Day (September 17th), our 5th through 8th grade students spent their social studies hour learning important details and facts about the U. S. Constitution. Our guest speaker, Mr. Holly also brought pocket-sized constitutions for every student.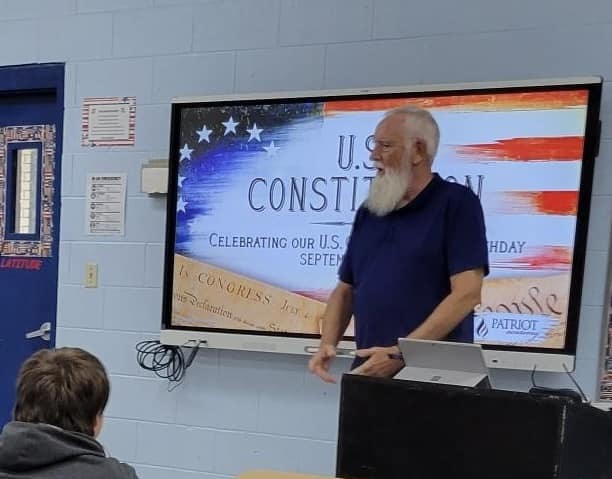 Colt Dunigan and Dave Hill from the Choctaw Nation Forestry Department brought Smokey Bear (Jackson Dugan) to visit the Elementary today. Pictured, here they are with our 3rd & 4th grade students.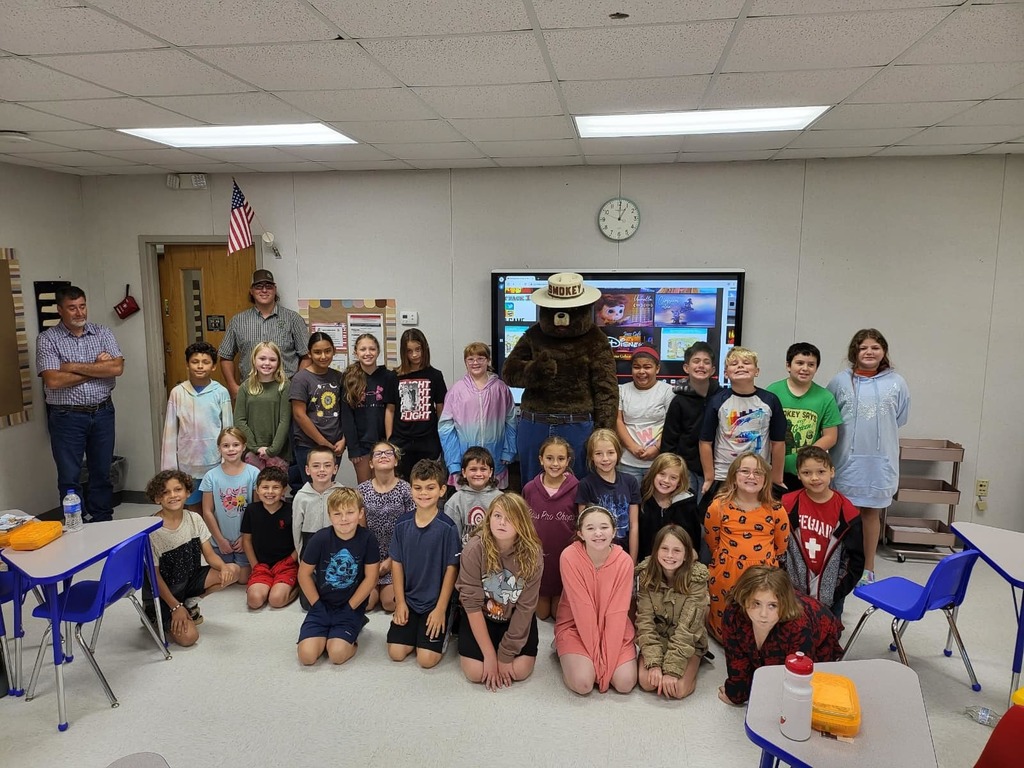 3rd grade is enjoying this beautiful day and spending their DEAR (drop everything and read) time outside!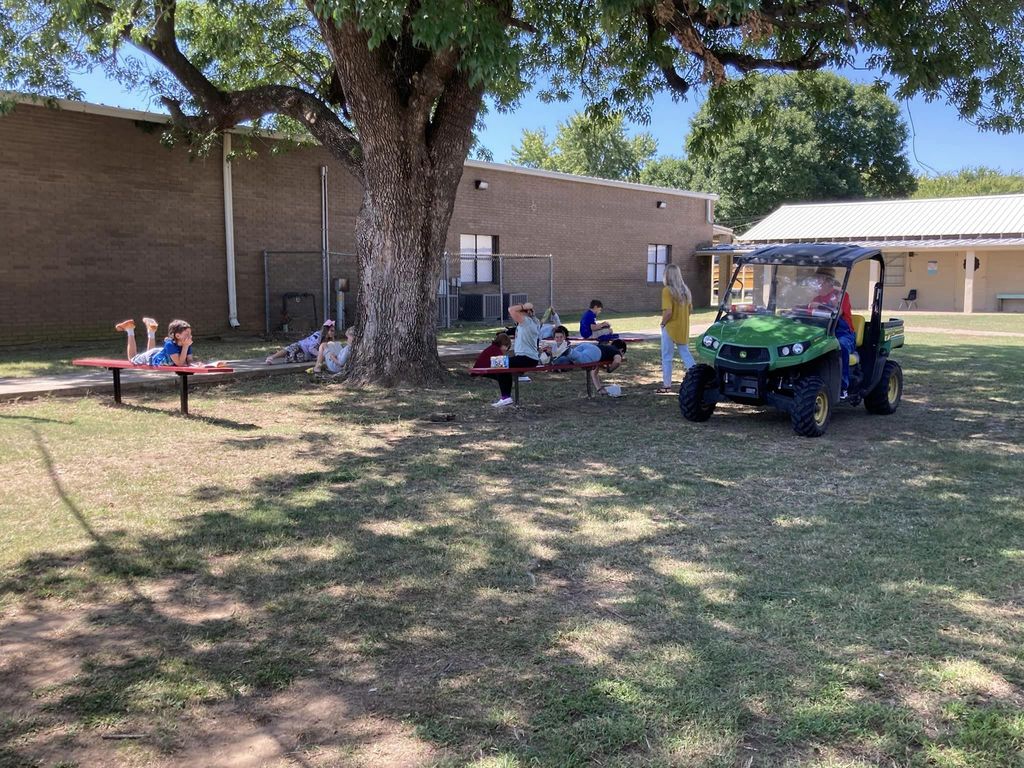 Our 4th grade teacher, Mrs. Dunigan, entered a contest hosted by the Farm Bureau Agency to win a bushel of books and was chosen as a winner!!! With her agricultural background, she is thrilled to bring agricultural accurate books into her classroom! CONGRATULATIONS!!!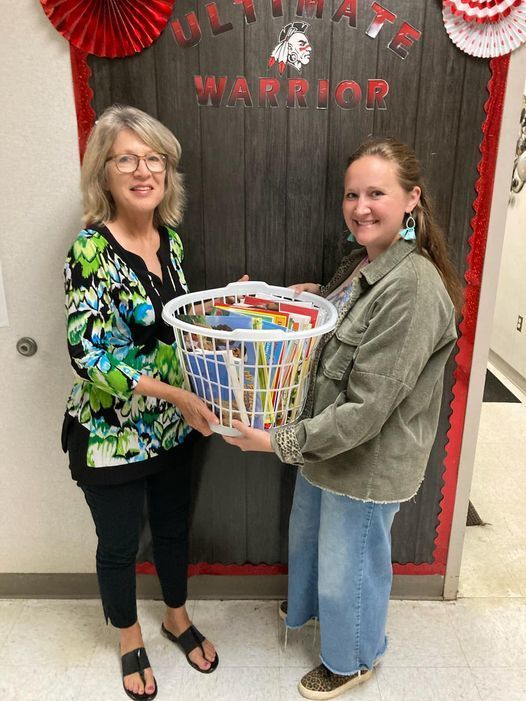 We are proud to welcome our new 5th through 8th grade Science Teacher, DANNY WANN, to the Warrior Family! BIO: I have 30 years of teaching. 1 year at Amber-Pocasset High School and 29 years at Carl Albert State College. I received my Associate's degree from CASC, Bachelor's degree in Science Education from Southeastern State, and Master's degree from Southeastern State in Durant, OK. My wife Elizabeth and I have been married 34 years and have 4 children. I also manage with my brother Roger, an angus cattle ranch with about 350 head. I love to hunt, fish, and camp with my family but any family time is awesome. We love the great outdoors. We are members of Springhill Baptist Church in Howe, OK. WELCOME TO SHADY POINT, MR. WANN! 🎉👏🥳👏🎉👏🥳👏🎉👏