Attention Parents/Community Members We currently have an opening on the Shady Point School board. For anyone interested we have an application available that outlines the requirements for the position. If you are interested and qualified please fill out the form and drop it off at the school. Pay attention to the qualifications you must meet the all. Here is the application:
https://5il.co/act6
Here are maps and aerial photos of the district boundaries
https://5il.co/actd
https://5il.co/acte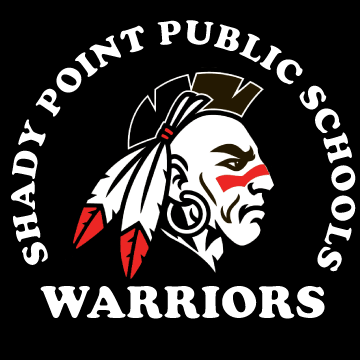 5-8 grade students each received 10 raffle tickets today. Proceeds benefit the athletic and archery programs. We are raffling tickets for a Barnett Recruit Youth 30 Crossbow and a Ruger American 6.5 Creedmoor Rifle with a burnt bronze barrel. Tickets are $5 each. Please return ticket stubs and money to Mr. Austin. More tickets are available once a student sells their first ten. The drawing will be held on November 8th during the 5-6 Grade Basketball Tournament. You need not be present to win. First ticket drawn gets choice. Thank you all for your support!

Just a quick reminder that due to parent teacher conferences that will be NO AFTER SCHOOL today and NO SCHOOL tomorrow. Remember we will be here from 3:30 till 9:00 tonight.

Events this week 9/17 Physicals all sports @ 2:00 pm 9/19 SCHOOL PICTURE DAY (Forms go home today) Teacher Conferences 3:30 to 9:00 9/20 No School

Archery Tryouts Begin Next Week for 5-8 Grades Archery Basics/Safety Monday, 09/16 4:00-5:30pm Tuesday, 09/17 4:00-5:30pm Students must attend both days, except those that were on the national team last year. They must choose to attend one of those days. Archery Tryouts Wednesday, Sept 18th Monday, Sept 23rd Tuesday, Sept 24th Wednesday, Sept 25th Thursday, Sept 26th 4:00-5:30pm each day Students may miss one tryout.

If you are checking out student early (Prior to 3:35) be advised: Any early withdrawal of students from class will result in a lack of completion for that hour of class. Elementary Students An early withdrawal of less that 10 minutes of class time will result in an early withdrawal tardy. Three (3) such tardies will result in a ½ day absence An early withdrawal of more that 10 minutes will result in a ½ absence for that day. Middle School Students An early withdrawal of less that 10 minutes of class time will result in an early withdrawal tardy. Three (3) such tardies will result in an absence for 7th hour. An early withdrawal of more that 10 minutes for a middle school student will result in an absence for 7th hour.

Attention Parents/Community Members/Retired Teachers Anyone interested in substituting come by the office and let us know and bring a simple resume. We are currently building the list for the 2019-2020 school year.

Good morning on the first day of school for the 2019-2020 school year. We wish all the parents, students, and teachers good luck as we begin another school year.

Welcome back parents and students. Do not forget that open house is tomorrow night from 5:30 to 7:30.

Many have asked about athletic physicals. We will have onsite physicals once schools start. If you want to get one before then, be sure to come by the school for the correct form. You will have to have a physical before playing basketball, track, or archery.

Open house/meet the teacher will be August 29 @ 5:30 till 7:30

As many of the area schools start, remember we are doing pre-enrollment from now until September 3rd (The first day of school).

We are happy to announce two new additions to the Shady Point Staff. Mr. Grant Glenn will be taking over the coaching duties and Mrs. Amanda Chamberlain will be joining the elementary staff. We are proud to have them as part of the Warrior Family.

Attention: Please Share Shady Point has the following positions open for 2019-2020: PE/Coach Basketball/Track (Elementary/MS) Elementary/Early Childhood Teacher SPED Teacher (Elementary/MS) Job Listing:
http://bit.ly/2JZYUD5
Job Description:
http://bit.ly/2EsyZ3w

It is with sadness that I announce that Coach Pierce has accepted a job at Panama. We wish him all the luck as he joins the Razorback family. Rest assured we will be working quickly and diligently to find a replacement to continue the programs he helped create.


Today is the last day of the 2018-19 school year. I wanted to take the opportunity to say thank you for sharing your kids with us this year. Speaking for the staff, I hope they enjoyed us as much as we enjoyed them. Take the time this summer to rest and we will see you in Sept.

Some of the parents have requested the video from last night's graduation. I uploaded it and it is available at the following link:
https://vimeo.com/336342229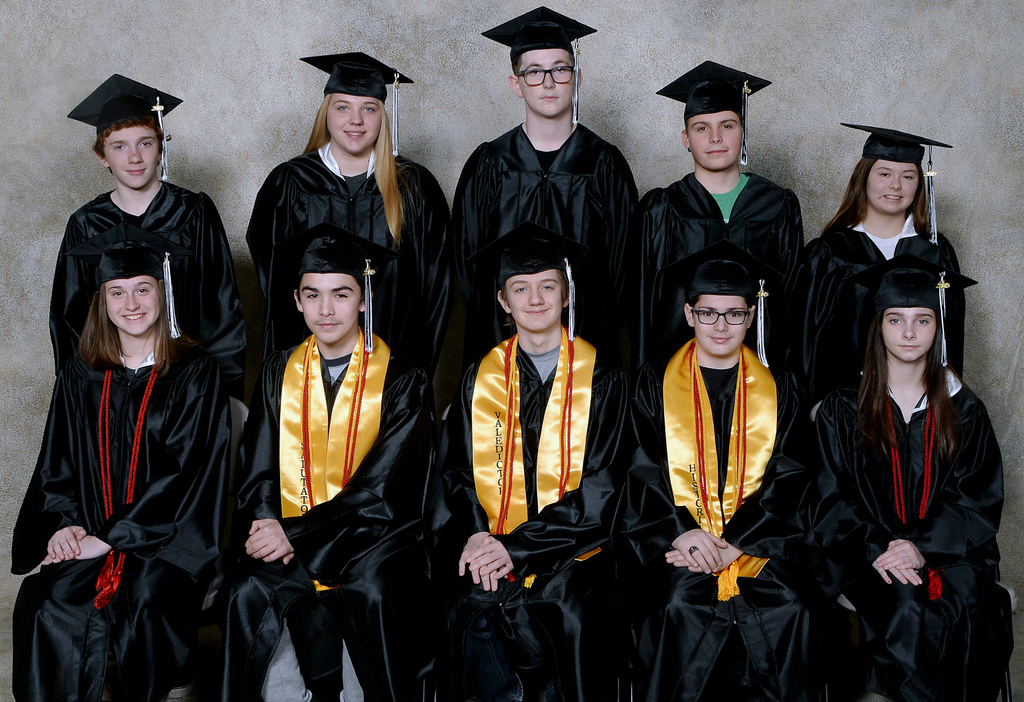 Attention Parents: Next week will be our last week for after-school. In addition there will be no after-school on Tuesday due to kindergarten graduation.

Due to the weather we will not be attending field day at Wister today.

Attention Parents: Tonight is Parent Teacher Conference from 3:30 to 6:30. NO SCHOOL Tomorrow 4/19 and Monday 4/22 for Easter. Enjoy The Break...